Sketch released of Kirkland rape suspect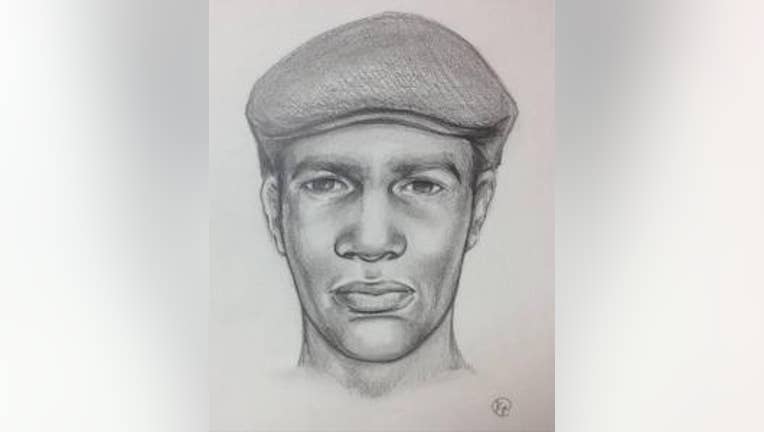 The Kirkland Police Department is seeking the public's help in identifying the suspect in the rape of an 80-year-old female.

The assault occurred Oct. 25 about 11:45 a.m. in the Juanita neighborhood. The victim told police she had been walking home from a Metro bus stop when the suspect approached her, assaulted her and force her inside her home.

The suspect is described as a dark-skinned black male, 5-feet, 7-inches to 5-feet, 9-inches tall. He is described as having a medium build and is in his early 20s with a "long skinny face."

The victim also told police that the suspect may have been wearing tan or brown Dockers slacks along with a waist-length brown coat.

The victim clearly recalled that the suspect wore a golf or newsboy-style cap that she said was dark brown, smooth with no seams and could have been made of leather. She also told police the suspect was "good looking" rather than appearing threatening, and that he had smooth skin and was very thin.

The sketch is based upon the victim's description of the suspect. Anyone having information about the incident is asked to contact the Kirkland Police Department Tip Line at 425-587-3515 or Detective Dave Quiggle at dquiggle@kirklandwa.gov.