Sinking street discovered near Bertha tunneling project in Seattle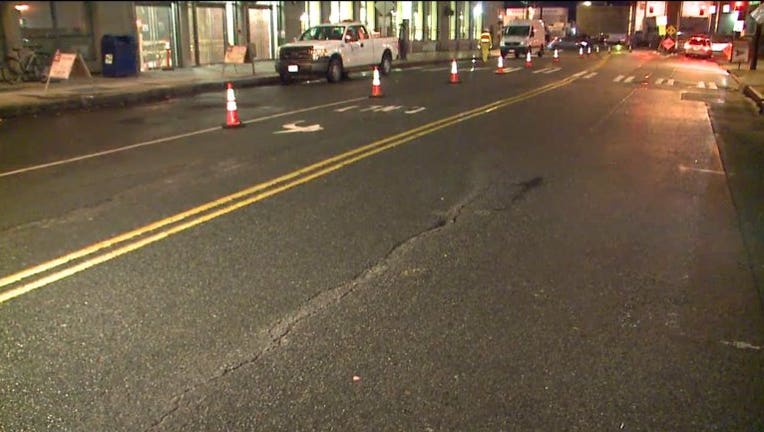 SEATTLE — City and state transportation officials are investigating a street adjacent to the Alaskan Way Viaduct Replacement Project in Seattle because a portion of the road is cracked and sinking.

Concerns about structures and the viaduct near Pioneer Square were raised this week when transportation officials reported their monitors detected at least an inch of settlement near the tunnel-repair access pit. They say the removal of groundwater may have caused the soil to settle.

Mayor Ed Murray held a news conference Thursday at the sinking road on First Ave. South and South King Street to say the problem is being investigated, but the cause was unknown.

Murray also says they don't have any data to indicate that any of the buildings in the area are at risk. He says their first concern is public safety.