Sinkhole opens, swallows woman and her dog in Portland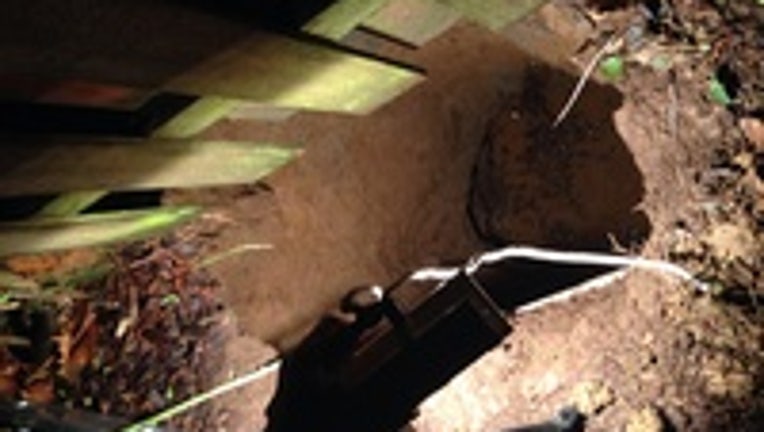 PORTLAND (KPTV) -- A 20-foot-deep sinkhole opened and swallowed a woman and her dog in her backyard in Portland Tuesday night , but both were quickly rescued by firefighters.

It was a dramatic rescue  near SE Clinton and 39th Avenue in Southeast Portland.

When firefighters arrived, they found the dog and woman down a large hole. Firefighters on scene told FOX 12 it appears the woman was walking with her dog when a large sinkhole opened up.

Firefighters lowered a ladder down the hole and rescued the dog and woman. Neither had serious injuries and were not transported to a hospital.