Sidney Rice visits Seahawks fan's barbecue on trip to Switzerland
 SEATTLE -- Being a Seahawks fan in Switzerland can't be easy with the 5,243 mile distance. Fortunately, Sidney Rice was able to make two fans feel a little closer to Seattle on his recent trip to Zurich.

Rice flew to Switzerland last week for a treatment similar to Platelet-rich Plasma (PRP) on his knee. Knowing Rice was in town, Seahawks fan and Zurich resident Moritz Luescher tweeted Rice a barbecue invite and a Madden game challenge.

Rice responded to the tweet by sending Luescher a private Twitter message asking for the home address.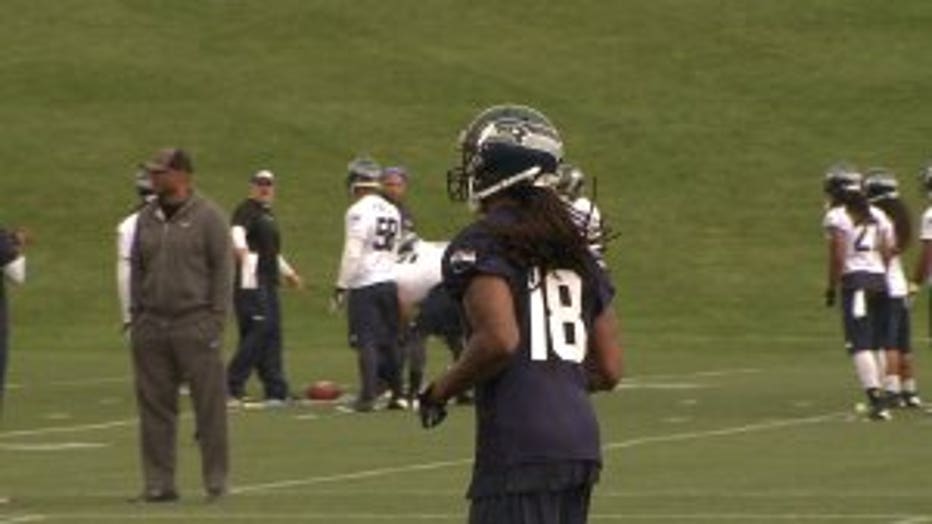 "One of the coolest things I've done," Rice explained. "After my treatment I actually showed up to this house and played a game of Madden with him and his brother. They were pretty stoked."

The game of Madden came down to the final seconds, but Moritz Luescher and brother, Simon Luscher, took the win.

"They beat me on a field goal the very last second, 26-23," Rice said.

Rice was back Sunday at Seahawks training camp. Rice said, the treatment will take some time to see a significant change, but is sure it is headed in the right direction.