Showers today, then we dry out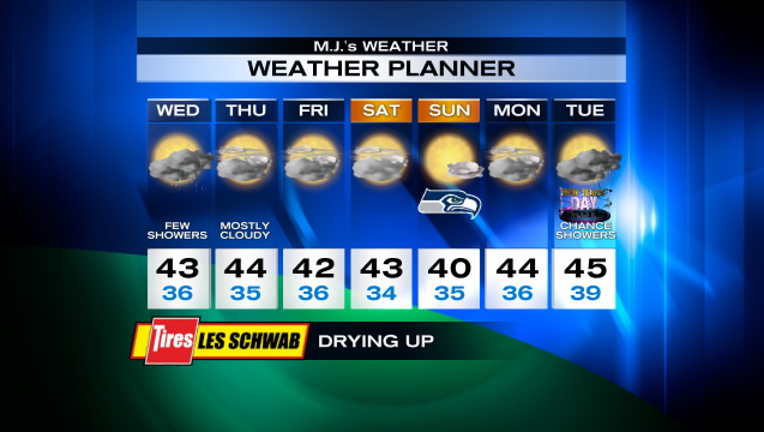 After a very wet Christmas Day with a dumping of snow on the Kitsap Peninsula and along Hood Canal, we're going to be drying up around here.

Today will feature rain showers and temps will top out in the low 40s, a little below normal. Then we're going to be pretty much dry -- just a slight chance of a sprinkle -- tomorrow through the weekend and into New Year's Eve.

It will be chilly, with highs in the low 40s. New Year's Day, we could get some rain, but it's still too far off to know for sure.

Here are some viewer photos of the day . . .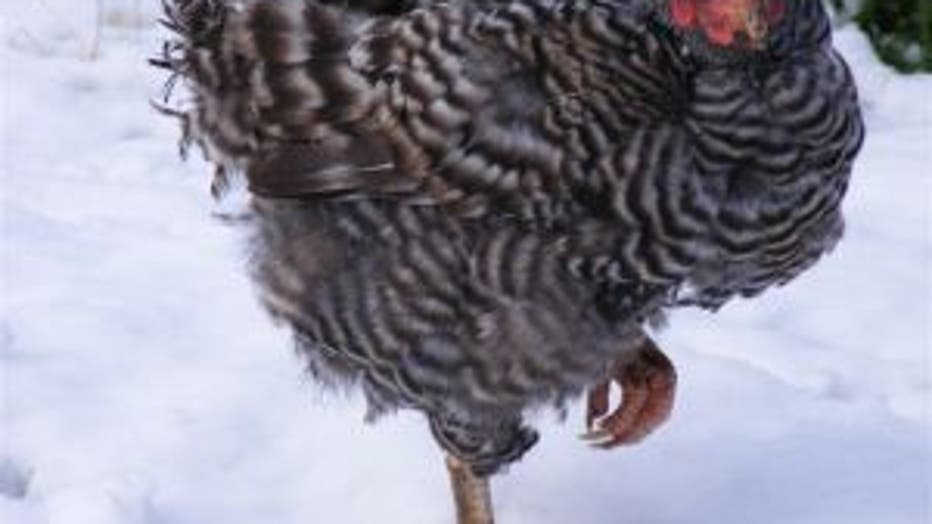 First snow in Napavine last week. Diane's chicken was not impressed.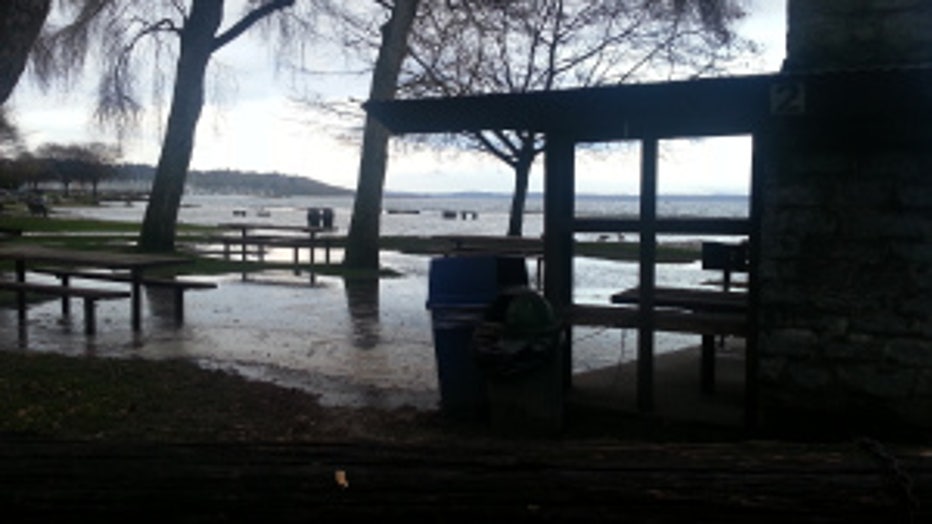 Last week's amazing high tide at Golden Gardens. From Carole.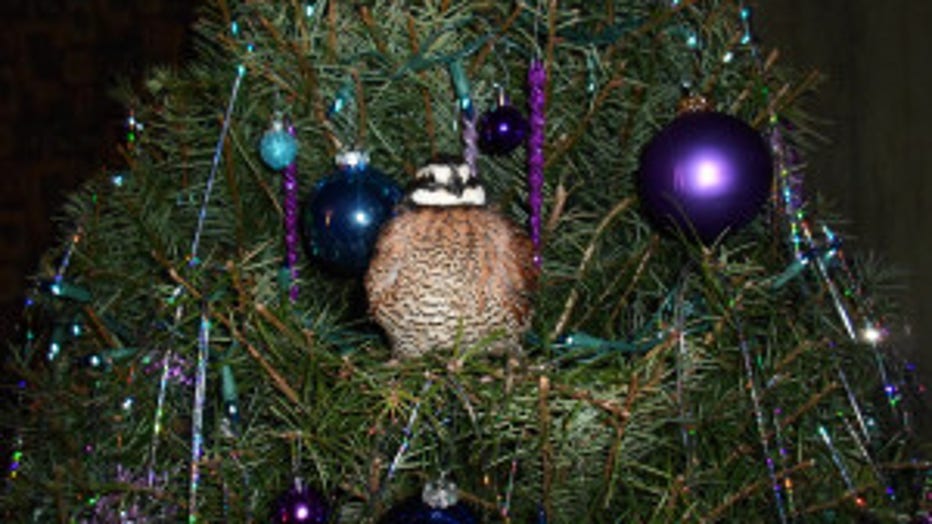 Woodstock the quail disguised as an ornament in the Christmas tree. From Roger & Shannon in Humptulips.