Showers, cooler for St. Pat's Weekend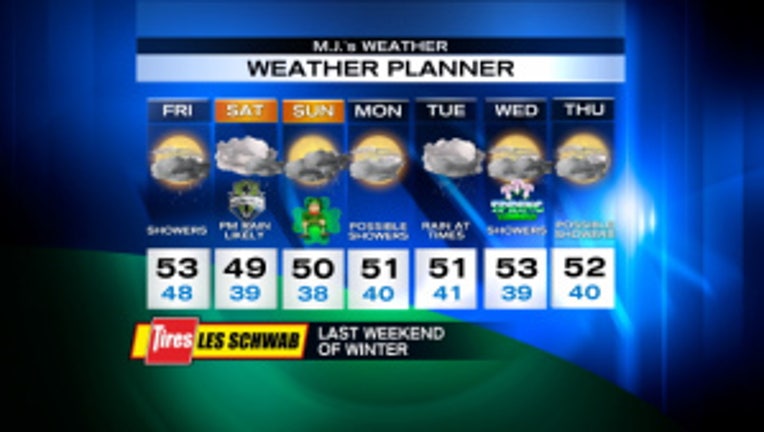 Today will be mainly dry, but showers return this afternoon/evening.  Highs will be near normal, low-to-mid 50s.  Our St. Patrick's Day Weekend looks showery and cooler.  Tomorrow, showers increase in the afternoon, probably right on top of the  St. Patrick's Day Parade in Seattle.  Sunday looks like morning showers tapering off.  Highs over the weekend will only reach the upper 40s to near 50.  The snow level drops in the mountains so that the passes will start getting some snow again.  No problems expected.  Monday could be dry.  Tuesday onward, the computer models diverge, so I'll just say a chance of showers.  The Spring Equinox is Wednesday morning at 4:02 a.m.

Viewer photo of the day . . .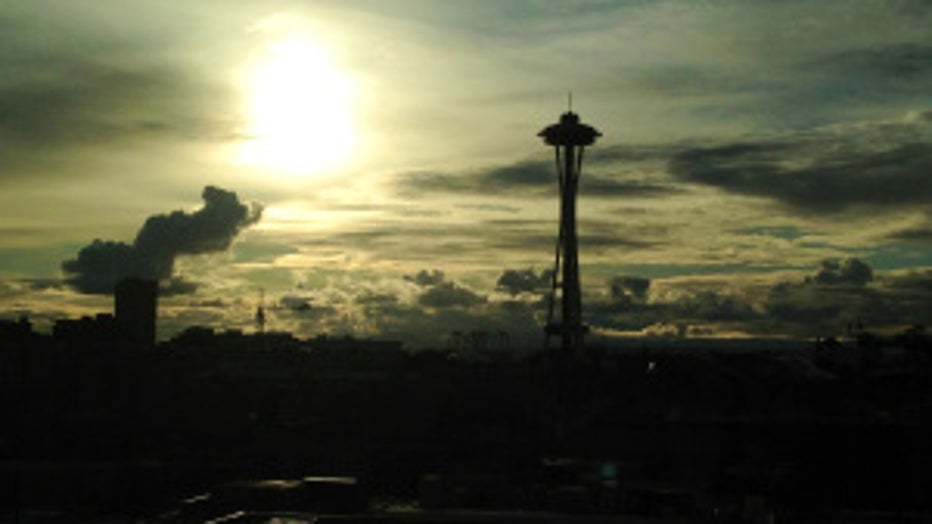 Spooky sunset photo over Seattle on this Ides of March. From Tiffany in her South Lake Union office.