Showers & chilly, more mountain snow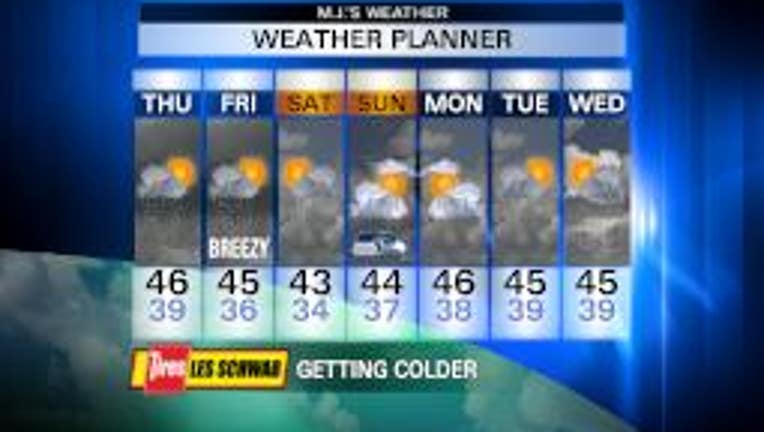 The jet stream is now pointed at us and we'll have numerous showers today with more mountain snow.  A WINTER WEATHER ADVISORY is posted for the Cascades until 4 a.m. tomorrow.  Expect 6 to 11 inches of snow above 2,000 feet.  The ski resorts will get a good dumping!  If Snoqualmie gets 6 more inches of snow, the ski resort could open.  We could have a rain shadow in the Central Sound for a little less rain over Seattle & Everett today.  Still, expect showers at times and high temps in the mid 40s. Tomorrow will be showery and breezy, mid 40s.  The weekend looks drier, but a few showers could creep in.  Highs will be colder, low 40s.  Bundle up if you're going to the Seahawks game (GO HAWKS!).  Next week starts out with a few showers and highs around normal -- mid-to-upper 40s.

Viewer photos of the day . . .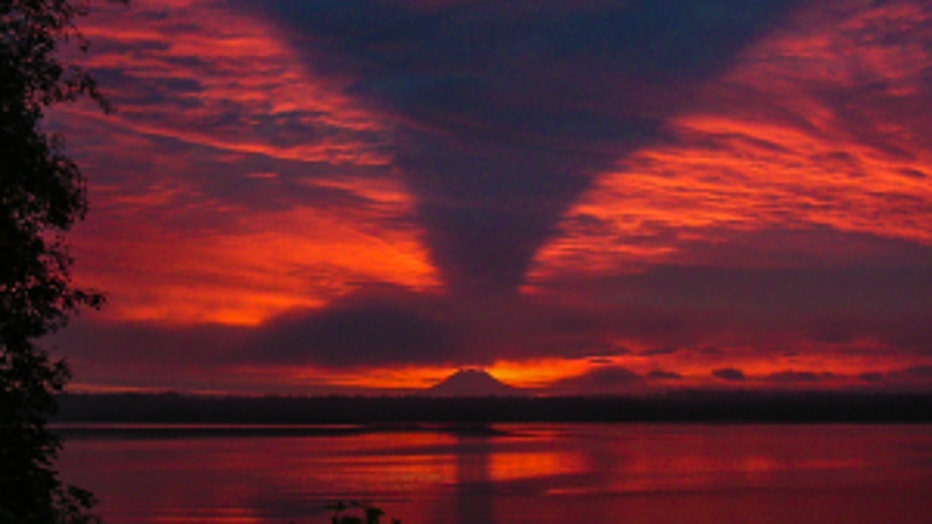 Amazing sunrise shot. When the sun rises behind Mt. Rainier, it can cast this kind of shadow on the cloud deck above. From Irene on Totten Inlet in Shelton.
Piebald deer from Bob in North Bend.