Should the state ban octopus hunting?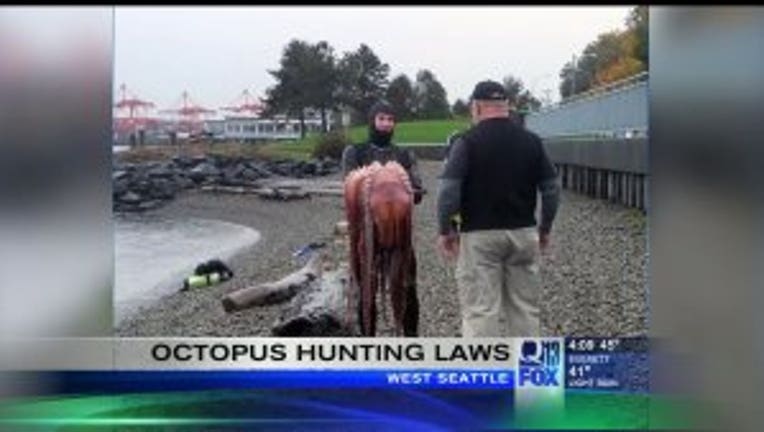 SEATTLE -- It was the picture that sparked outrage in the Northwest and across the country,

It shows a 19-year-old showing off a giant Pacific octopus he had hunted and killed while diving at a popular diving spot off West Seattle.

"I think if I came across a magnificent creature like that, I would leave it be," said Patrick Inglis, another local diver.

What the hunter did was legal, but the pictures went viral, and a lot of people were angry that an octopus could be plucked out of the waves and killed.

It took the controversy from the beach to the boardroom.

Petitions were sent to the Washington Department of Fish and Wildlife to change the law, and a panel of divers and fishermen was put together to come up with some ideas.

Members of the Fish and Wildlife Commission heard those suggestions  Friday. They include doing nothing and keeping octopus hunting legal. The state could also ban it from certain popular dive areas. And there is also the option of outlawing octopus hunting in Washington state.

"I don't think that's the right approach," said Bill Minton, who runs a charter boat for divers. "It's not a conservation issue, it's a perception issue."

Minton said banning octopus hunting from certain beaches may be all right, but there is no need to outlaw it since octopus numbers in the Puget Sound remain strong.

"I've known people for years who have harvested octopus; they generally just don't go to popular dive locations," said Minton. "That young man made a poor choice in location."

The commission will hold two public hearings on the issue this later this month, including April 24 at the Seattle Aquarium. They are also taking comments on the Department of Fish and Wildlife website.