Should teachers be armed to protect kids in school?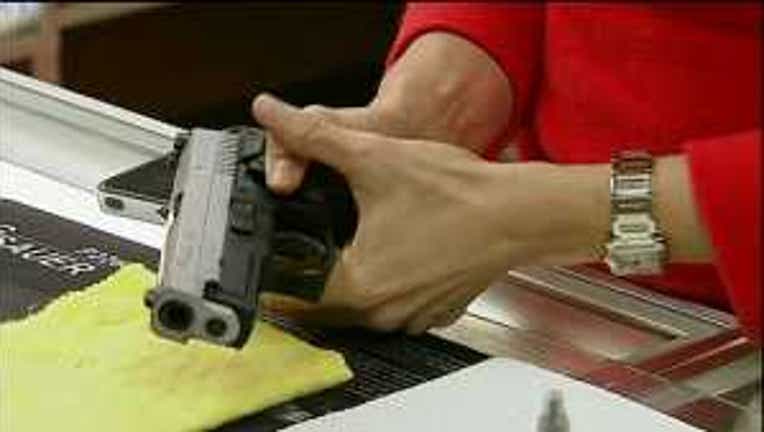 SEATTLE -- In the days since the massacre at Sandy Hook Elementary in Connecticut, there has been a lot of talk about how to keep kids safe at school.

Some people say the answer is to put guns in the schools. That way, the argument goes, teachers and other school workers have a fighting chance against an armed attacker.

The debate is as contentious as the gun control debate itself.



Gun rights advocates in Utah are offering free gun training for teachers. Utah Shooting Sports Council says the 200-person, six-hour course was filled to capacity.

"I want to be able to protect my children in case of any assault, any bad guys coming in to attack," teacher Cori Sorenson said.

In an effort to arm teachers at schools, a firearms group in Ohio is also launching a test program in gun training.

And in Arizona, the state's attorney general is proposing a change to state law.

There are people with guns inside banks, malls, and government buildings, so Arizona Attorney General Tom Horne says that under the right conditions, "Why not put gun in hands of qualified individuals in our children's schools?"

"On the one hand, you have people proposing that any teacher that wants to can bring a gun to school. I think that would create more danger than it would solve and I'm opposed to that. You have other people who don't want to do anything for defense in the schools and I think we would regret that if there was another incident that might have been prevented," said Horne.

Some law enforcement officers support the idea.

"If you have somebody come in that's mentally ill with a weapon and killing people, an administrator or teacher can figure that out," said Arizona's Pinal County Sheriff Paul Babeu.

The move comes after the recent shooting massacre in Newtown, Conn., in which a gunman shot and killed 26 people, 20 of them children, at Sandy Hook Elementary School.

Gun-rights advocates say teachers can act more quickly than law enforcement in the critical first few minutes to protect children during a school shooting.

But some teachers strongly disagree with the idea.

"I think it's ridiculous. I don't think that teachers should be carrying guns. I don't think violence is the answer. And the biggest thing I don't think is I don't think it's going to solve the problem," Kansas City Teachers Union President Andrea Flinders said.

So what about here in Washington state?

Could teachers here be allowed to carry guns in the classroom?

After all, the state has its own sad history of school shootings.

"This state has not been immune to school shootings. We had one in Moses Lake School District,Tacoma School District and an accidental shooting in the Bremerton School District," state Schools Superintendent Randy Dorn said.

Still, Dorn says no to teachers carrying guns -- not on his watch.

"That would not be something on my list to support," Dorn said. "I think hiring people who are trained to have a gun, that would be the solution -- police officers on campus, not arming our teachers."

Only two states currently allow concealed weapons in schools. In Utah, its already legal, and in Ohio a school district has to give permission first.