Should school district cut jobs to cut costs?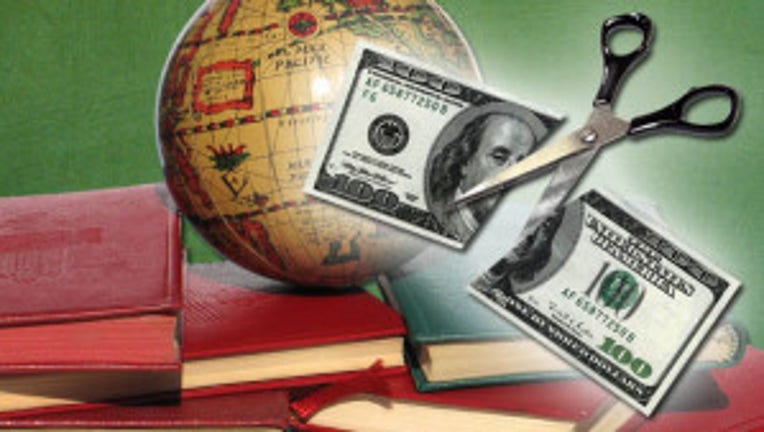 article
SEATTLE-As many as 50 full-time staff positions in Seattle Public Schools are at risk of losing their jobs.  Teachers across the district have voted to reject their buildings' budgets for next year in hopes of forcing the district to avoid these cuts.

A team of parents, teacher representatives and administrators vote annually to decide how to spend the budget allotted to them.  Mary Smith, a 23 year Office Manager at Ingraham High School is upset, telling Q13 FOX News all 3 clerical positions at her school could be cut.  We plan to talk to her this afternoon and have made a request to speak with district officials.

Here is a statement from SPS:

"Seattle Public Schools is about halfway through the 2014-15 budget development process.  The District faces an $18 million shortfall for the upcoming school year.

To help balance the budget, the District is cutting about $3 million from school budgets. Over the past five years, Seattle Public Schools has significantly increased resources directed to teaching, teaching support, direct school administration and student support services. At the same time, spending on central administration has been significantly reduced.

While it is our goal to preserve as much funding to classrooms as possible, this year the District does need to reduce some funding to schools. This determination was made by the internal Weighted Staffing Standards (WSS) advisory group, which included principals, school staff, Seattle Education Association and Central Office staff.

The District is not mandating certain cuts to positions. Each school is given their funding amount based on student population, including weighted discretionary dollars to make decisions that best fit the needs of their school.

How the allocation of discretionary dollars is used is not determined by Central Office but is determined by the Building Leadership Team, which is comprised of the principal, staff and family members. The principal and BLT can choose to fund these positions from discretionary dollars. Again, this is not a Central Office decision and family members concerned about their positions should talk to their BLT."

We'll have more on this story on Q13 FOX News at 4:00 and 5:00.