Shoreline deputy injured by speeding driver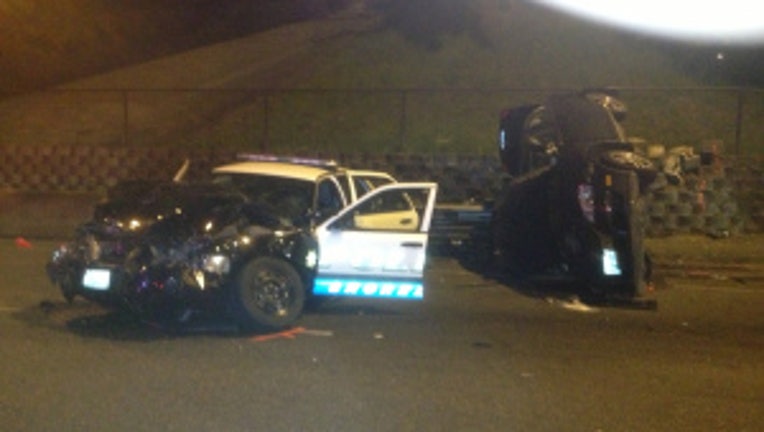 SHORELINE - King County Sheriff's investigators are trying to determine why a speeding driver blew a traffic light and collided with a Shoreline deputy's patrol car Saturday night.  King County Sheriff's Office Sergeant Cindi West said that the female driver was exiting southbound Interstate 5 at N. 175th Street around 11 p.m. Saturday.  The driver sped through a red light and slammed into Shoreline Police Department patrol car, West said.

The woman and the male deputy were transported to Harborview Medical Center by the fire department.  Their conditions are not thought to be serious, West said.  The woman was booked on suspicion of DUI.