Shooting at Bremerton Fred Meyer injures 1


BREMERTON -- A shooting at a Fred Meyer Tuesday afternoon in Kitsap County injured one person, Bremerton Police said.

Police said the shooting occurred in the parking lot of the store in the 5000 block of State Highway 303 and was the result of a fight between a man with a knife and a man with a gun.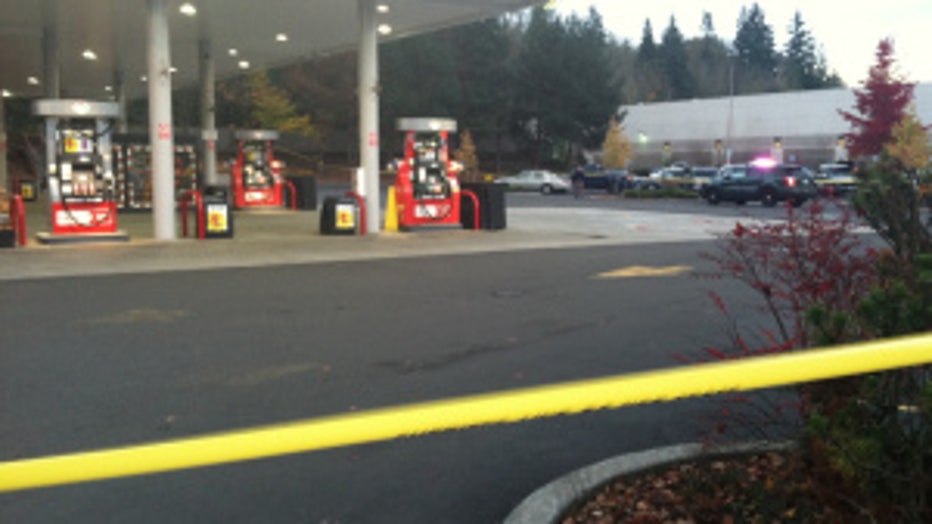 Multiple witnesses reported hearing multiple "popping" sounds and witnessed a suspect with a handgun standing near the fuel station to the north of the Fred Meyer store, the Kitsap County Sheriff's Office said. An injured victim had run away eastbound to an area behind the fuel station.

Bremerton police arrived and took a 40-year-old Bremerton man into custody without incident. A handgun was also recovered at the scene.
The victim, a 35-year-old Bremerton man, was located a short distance away in the parking lot and had suffered gunshot wounds to his neck and arm. He was transported to Tacoma General Hospital where he was treated for non-life-threatening injuries.
The suspect was ultimately transported to the Kitsap County jail where he was booked for first-degree assault. Bail was set at $500,000
Detectives from the Kitsap County Sheriff's Office said they are continuing to investigate and are in the process of applying for search warrants for vehicles associated with the suspect and victim as well as reviewing surveillance video and speaking with multiple witnesses.
Anyone who may have witnessed this incident, or who may have information regarding the shooting, is encouraged to contact the Kitsap County Sheriff's Office at 360-337-7101.