Sherman says NFL wouldn't ban racist owner, too concerned with money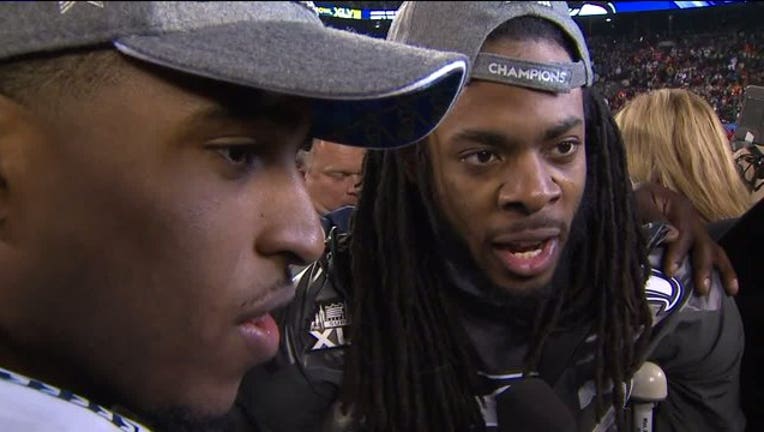 article


SEATTLE -- Those who were afraid Richard Sherman would clam up after signing a 4-year, $57.4M contract with the Seattle Seahawks Wednesday should fear not. He's as vocal as ever.

Sherman told Time Magazine in an interview released yesterday that the NFL would not ban an owner if they made remarks similar to the NBA Clippers' Donald Sterling.

When asked by a Time Magazine reporter if an NFL owner made similar comments, would commissioner Roger Goodell react in the same way as the NBA and ban Sterling, Sherman was blunt in his response.

"No I don't," He told Time Magazine. "Because we have an NFL team called the Redskins. I don't think the NFL is as concerned as they show. The NFL is more of a bottom line league."

Richard continued to say he hoped the Sterling incident could help spur some change in the league, pushing them toward changing the Redskins' name.

To read the Full Richard Sherman interview, click here.