Sheriff's patrol SUV allegedly stolen, totaled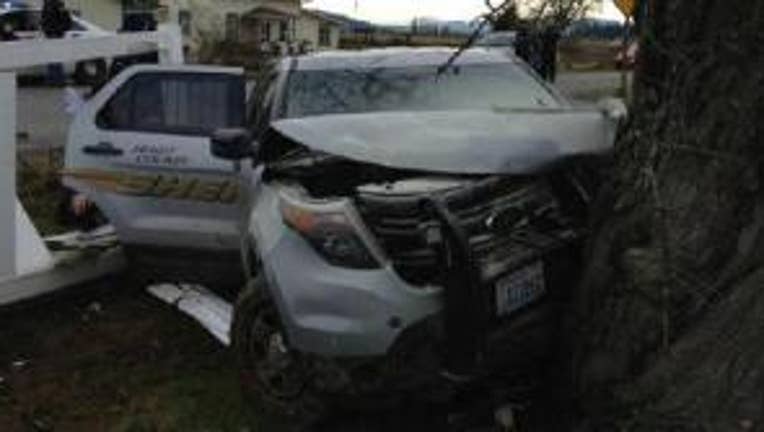 BOW -- A routine day on patrol suddenly turned disastrous for a Skagit County Sheriff's deputy today.

Trooper Keith Leary, with the Washington State Patrol, says the deputy responded to a call of a man acting strangely just after noon Christmas Day. Leary says the man may have damaged a neighbor's house in the town of Bow.

The deputy put the 30-year-old man in the back of his Sheriff's Ford SUV but didn't handcuff him, Leary said. The man then allegedly slipped through the unlatched partition and started the SUV up. Officials say the man drove for 5 mile before a State Trooper spotted him and gave chase.

The man allegedly drove through a fence and crashed into a tree. The brand new police vehicle was totaled.

The man suffered only minor injuries.