Sheriff puts 'no trick-or-treat' signs in yards of sex offenders ahead of Halloween


BUTTS COUNTY, Ga. -- A sheriff in Georgia is making sure the community knows exactly where sex offenders live before trick-or-treaters start going door to door on Halloween.

Sheriff Gary Long shared a photo of signs that his deputies are putting up in the yards of registered sex offenders. He said the law prohibits sex offenders from participating in Halloween.

The sign reads: "WARNING! NO TRICK-OR-TREAT AT THIS ADDRESS!!"

"As Sheriff, there is nothing more important to me than the safety of your children," Long wrote in a Facebook post. "This Halloween, my office has placed signs in front of every registered sex offender's house to notify the public that it's a house to avoid."

"Make sure to avoid houses which are marked with the attached posted signs in front of their residents," Long wrote. "I hope you and your children have a safe and enjoyable Halloween."

The sheriff said the signs are being placed in accordance with Georgia Law which "states the Sheriff shall inform the public of the presence of sexual offenders in each community."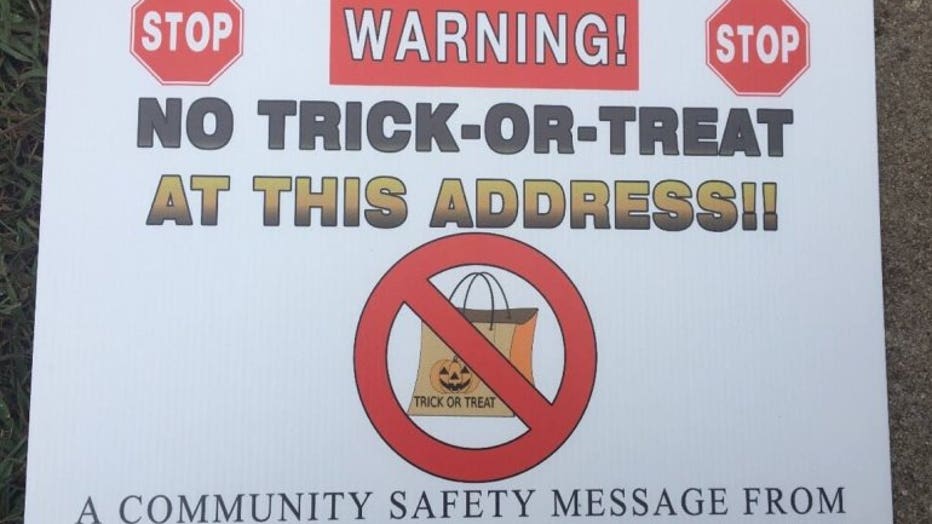 Photo: Butts County Sheriff's Office