Sheriff: Man who chained woman in South Carolina killed at least 7
WOODRUFF, S.C.  -- A sheriff says the man arrested after a woman was found chained on his property in rural South Carolina killed at least seven people.

Spartanburg County Sheriff Chuck Wright says Todd Kohlhepp confessed Saturday that he was the shooter who killed four people at a motorcycle shop in 2003. Wright says Kohlhepp also showed law enforcement officers Saturday the gravesites of two of his other victims buried on his 95-acre property near Woodruff.

That's in addition to the body found Friday at the site. Wright and Coroner Rusty Clevenger identified that victim as 32-year-old Charles Carver, the boyfriend of the woman found in a locked metal container Thursday.

Wright says "God answered our prayers" in solving the 13-year-old cold case.

The sheriff says it's possible more bodies will be uncovered.

The missing couple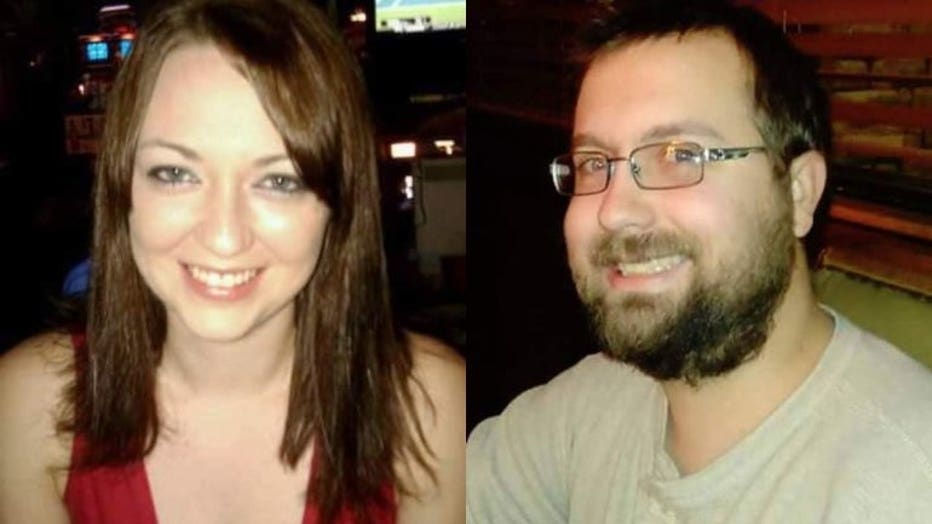 Deputies found Kala Brown after hearing her banging inside a metal container. Her boyfriend, with whom she went missing in late August, has not been located. (Facebook)


South Carolina couple Kala Brown and Charles Carver went missing in late August. On Thursday Brown was found alive, "chained like a dog" inside a metal container on Todd Kohlhepp's property.

Authorities believe she had been kept in the container for the last two months.

Brown said she had been chained by the neck inside the container, and said she was given food regularly.

Brown told investigators she saw her captor shoot her boyfriend, Prosecutor Barry Barnette said.

Authorities confirmed Saturday that the body found on the rural South Carolina property was Brown's boyfriend Charles Carver.

The 32-year-old was found and exhumed from a shallow grave.

Coroner Rusty Clevenger says Carver died of multiple gunshot wounds in the upper part of his body. He says he's working with an anthropologist to estimate how long he'd been buried.

Carver and his girlfriend went missing around Aug. 31. Todd Kohlhepp is charged with kidnapping. More charges expected.

Who is Todd Kohlhepp

Authorities say the man accused of chaining a woman in a storage container for weeks had a violent past and was "preoccupied with sexual content" from a young age.

Todd Kohlhepp is charged with kidnapping. The 45-year-old registered sex offender has a previous kidnapping conviction in Arizona. More charges are expected.

Barnette said that in the Arizona case, Kohlhepp kidnapped a 14-year-old girl, bound her and raped her in 1986. Online prison records show he served about 14 years for the felony. He was released in 2001.