Shelton woman shot, in critical condition; police believe she was targeted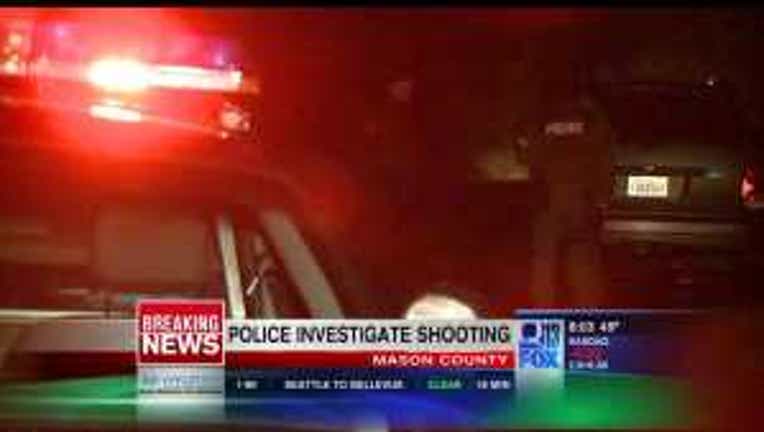 Mason County Sheriff's deputies responded to the scene of a shooting near Shelton about 3:38 a.m. Wednesday. When they arrived at the scene, they found a woman who had been shot; she was transported to St. Peter's Hospital in Olympia and is in critical condition.

Two male suspects are believed to have fled the scene on foot. Police said they used assault rifles in the shooting. Deputies said they do not believe the shooting was random.

Investigators said the woman was woken by two men knocking on her door and when she opened the door, they shot her. The woman is said to be in her 30s.

"This is a targeted incident and the public would be much more concerned if this was a random incident where somebody is just running through a neighborhood, knocking on doors and shooting people, but this is not the case. It's one or two individuals that were targeted at one residence, so I think the public remains reasonably safe," Mason County Sheriff's Chief Deputy Dean Byrd said.

Two other individuals were in the home at the time of the shooting and barricaded themselves in a room in the house.

Officers searched the area for the two suspects, but did not locate them. Police called off the search shortly after 6 a.m.

Police said the men are armed and dangerous and anyone with information about the incident should contact the Mason County's Sheriff's Office at 360-427-7761.