Suspect in custody following 'shelter in place' alert for Sammamish neighborhood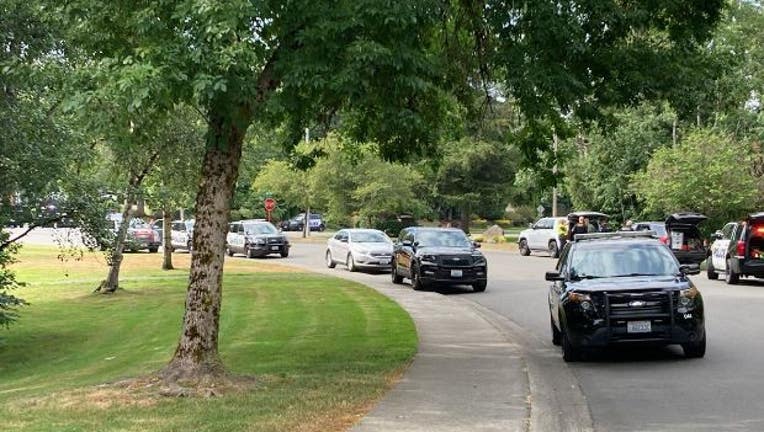 SAMMAMISH, Wash. - Residents in the Klahanie neighborhood in Sammamish were asked to shelter in place as police respond to a person barricaded in a home on Tuesday afternoon.
Police worked to get the barricaded person out of the home near the intersection of Klahanie Boulevard and 244th Pl SE. The suspect was taken into custody without incident a few hours later. 
Deputies deemed it safe to lift the shelter in place.
It's unclear if the person was wanted for a crime. 
Police will remain in the area as the investigation continues. 
FOX 13 will have updates as they become available.