Shampoo forecast -- rinse & repeat, with gusty winds too
We're between systems today, like yesterday.  Expect partly sunny skies with perhaps an isolated shower, but it'll be mainly dry, with highs in the low 50s.  We're still getting gusty winds this morning.  After midnight tonight, we'll be getting the next wet and windy system.  Tomorrow morning's commute will be soggy and windy, then it looks like we'll dry up for your Valentine dinners.  Saturday afternoon, the next system arrives with rain and wind.  Sunday into Monday we get another system with rain and wind.  Next week, the train of rainy/windy systems continues.  Expect mountain snow with all the lowland rain.  Beware of skiing in the back country - avalance danger is considerable.

Viewer photos of the day . . .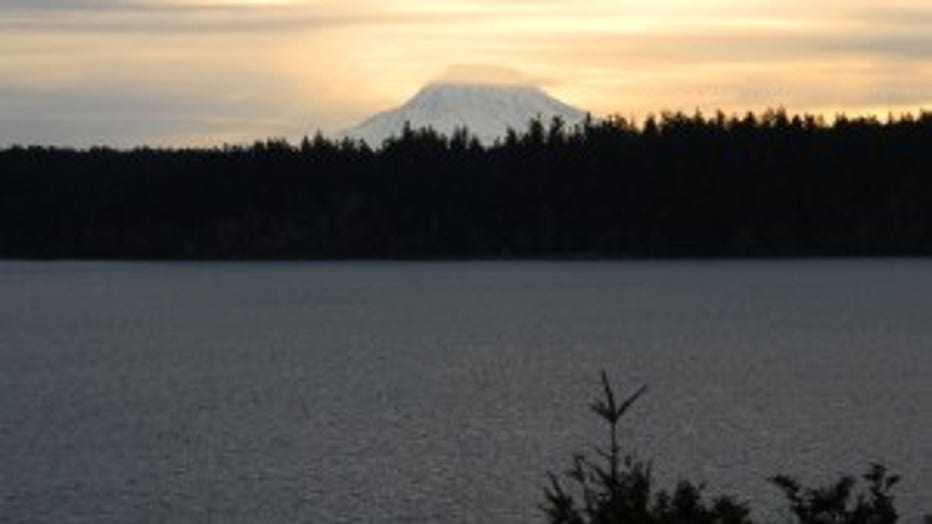 Mt. Rainier over Drayton Passage. From Heather in Longbranch.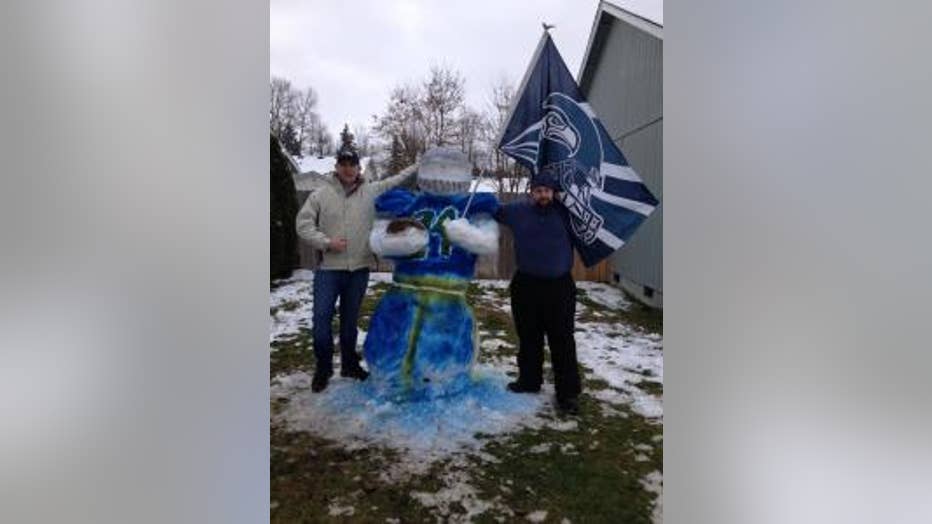 12th Snowman! With Anthony & David in Puyallup.