Sgt. Robert Bales to face trial; Army seeks death penalty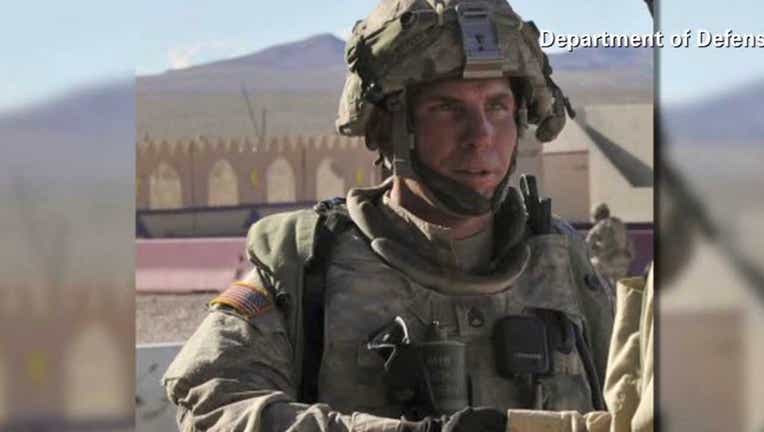 In a statement from Joint Base Lewis-McChord, it was confirmed that Staff Sgt. Robert Bales, who is accused of killing 16 Afghan villagers, will be brought to trial. The Army is seeking the death penalty.

The charges against Bales include 16 counts of premeditated murder and six counts of attempted murder, along with five other charges. In the incident on March 11, Bales allegedly shot 22 Afghan civilians.

Bales was on his fourth tour of duty to a combat zone when he allgedly carried out the killings.

Bales is in confinement at JBLM and is represented by high-profile attorney John Henry Browne who is known for representing Ted Bundy and Colton Harris-Moore, among others.

The case will be heard by a panel of Army service members. Bales could undergo a "sanity board" review before the court-martial to determine if he has mental disease.

According to the LA Times, defense lawyers said Bales clearly wasn't in his right mind at the time of the shooting. He suffered a concussive head injury earlier in the week before the shootings, and was suffering from post-traumatic stress. In addition, they said, Bales was called to duty at the remote special operations base and found a culture of widespread alcohol use.

"I think the general's decision is understandable, but totally irresponsible. I think the Army is not taking responsibility for the soldiers in general, and ... is trying to take the focus off the considerable errors they made as far as Sgt. Bales is concerned, as far as a lot of other soldiers are concerned: It's a system failure," Bales' civilian defense lawyer, John Henry Browne, told the Los Angeles Times.

Bales' wife, Kari, said her wish from the start was for her husband to obtain a fair trial, and emphasized that he must be presumed innocent until all the evidence comes out.

"I no longer know if a fair trial for Bob is possible, but it very much is my hope, and I will have faith," she said in a statement. "My husband is an American soldier. He is a citizen of the USA, and he is very much loved by me and by our children," she added. "I am so happy that my children and I can visit Bob every weekend and that for a few hours, I can see and feel the love that flows between my children and their father."

Military prosecutors do not comment on ongoing cases. Lt. Col. Gary Dangerfield, spokesman at Joint Base Lewis-McChord, said the next step is for Bales to be arraigned on the charges. No date has been set.