Seriously? Retailer dubs its Ebola containment suit 'most viral costume of the year'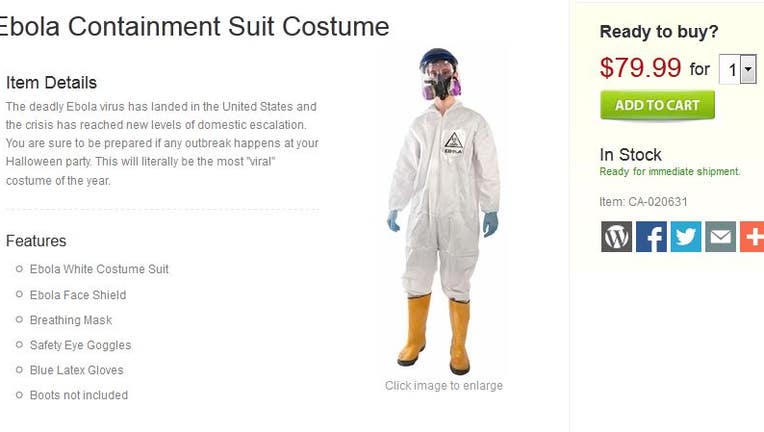 BANNING, California --   An online costume retailer is raising eyebrows with one of its latest Halloween costumes, an Ebola containment suit costume.

Brandsonsale.com dubbed its new costume 'literally' the 'most viral costume of the year.'

According to the description on the website the costume includes a white suit, a face shield, breathing mask, eye goggles and blue latex gloves.

"You are sure to be prepared if any outbreak happens at your Halloween party," says part of the product description.

At the same time Brandsonsale.com attempts to make light of the epidemic ravaging West Africa, the World Health Organization released sobering new figures about the disease.

According to WHO the mortality rate has risen to 70% and the number of new cases is expected to reach 10-thousand per week by December.  Health officials had been saying the number of new cases was roughly 1,000 per week and that the mortality rate was hovering around 50%.

While a handful of cases have been diagnosed outside of African, countries hardest hit by the epidemic are Guinea, Liberia and Sierra Leone.

Brandsonsale.com's Ebola containment suit costume retails for $79.99.