Serial drunk driver caught thanks to WMW "Operation Zero Tolerance" sentenced to prison
SENTENCING UPDATE May 8, 2014 -- Cindy Lou Kreutz, who also goes by Cindy Ridgeway, was sentenced to 33 months Thursday, the lowest amount of jail time she could get. She pleaded guilty in March. Her lawyer read a letter from her three children asking for leniency, and asked for her to not have to report to jail until next week, so she could enjoy Mother's Day with her children. The Judge disagreed, and she was taken into custody immediately. FUGITIVE CAPTURED July 21, 2013 -- Kitsap County Sheriff's Office deputies arrested fugitive Cindy Kreutz on Sunday, less then 20 minutes after a 911 call came in from someone who saw her featured on Washington's Most Wanted's Operation Zero Tolerance Special. "She was located in an RV motor home on a property on SE Horstman Road in South Kitsap along with two other persons in that motor home. One other person was taken into custody on unrelated charges. Ms. Kreutz was taken into custody on her four outstanding warrants," Kitsap County Sheriff's deputy Scott Wilson said.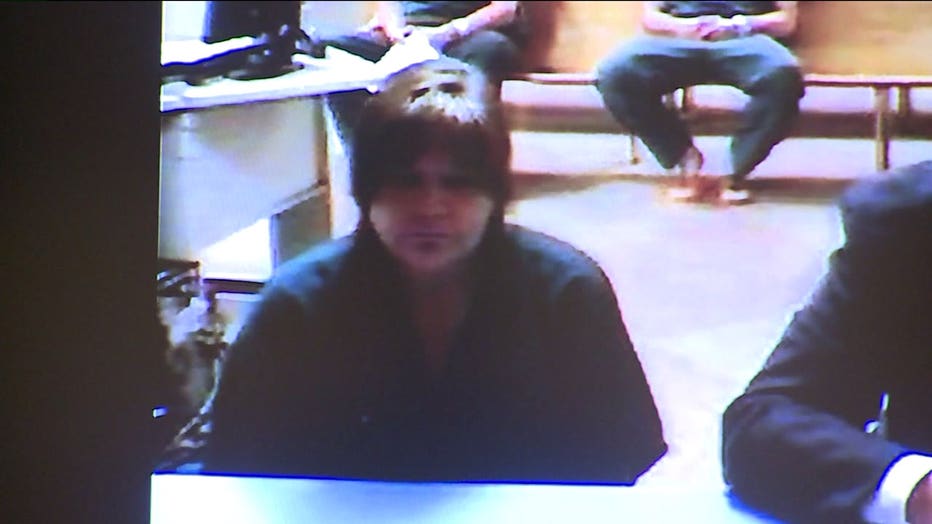 Kreutz appeared in court Monday and has another hearing set for Aug. 19. "Somebody saw that TV special, somebody knew that she was located in South Kitsap and was able to provide us with what they thought was her location. That turned out to be true. It's a perfect partnership and a great team effort," Wilson said. Kreutz is the 437th fugitive caught thanks to Washington's Most Wanted's viewers. FUGITIVE WANTED July 19, 2013 -- Cindy Lou Kreutz is a serial drunk driver that Kitsap County Sheriff's deputies want off the streets before she crashes again. "She would be, to use the term, a classic case of a poster child for felony DUI," Deputy Scott Wilson said.  "I hate to say that, but it's true.  She's got multiple DUI convictions including one involving a vehicular assault." Kreutz, who also goes by Cindy Ridgeway, has $400,000 in warrants for DUI and driving with a suspended license. She's been on the run since 2010, and deputies say it's likely she's still driving drunk. "We're dealing with somebody who basically thumbs their nose at the court system.  They're going to drive anyway," Wilson said.  "Any regulations or laws that are put into effect doesn't seem to have any affect with somebody with this time of mentality." Kreutz had DUI's in 2003, 2004, and 2005, and hasn't answered for her latest drunk driving charge. The last time she was arrested, Kreutz told officers she was drinking at home in Port Orchard, thenwent to a casino where she knocked back a couple more Vodka and 7-Ups.  That was in 2010.  Then she disappeared. If you know where police can find Cindy Lou Kreutz, call Crime Stoppers at 800-222-TIPS. You will be paid a cash reward if your information leads to her arrest. You can also text a tip here.