Serial bank robbery suspect arrested after struggle with guard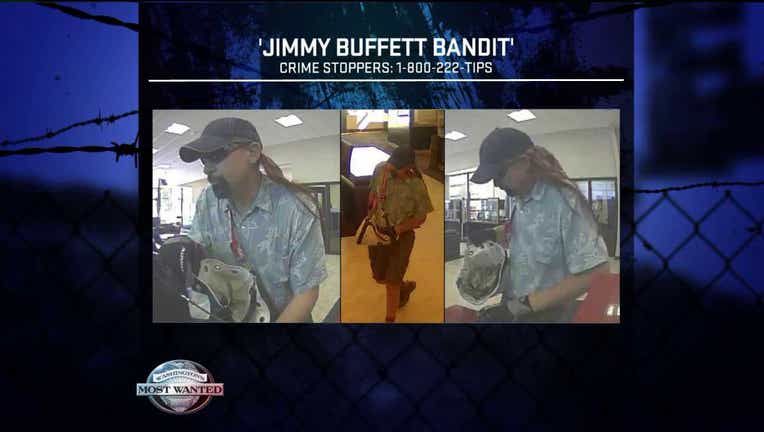 A security guard took down a wanted serial bank robber, accoring to the FBI.

It happened at the U.S. Bank in Seattle's South Lake Union neighborhood Thursday evening.

Police say the security guard tackled the robber and struggled to keep him in the bank until officers arrived.

The accused bank robber was featured several times on Washington's Most Wanted, as the "Jimmy Buffett Bandit" because of the tropical shirt he wore in his first alleged heist.

The FBI believes the suspect is responsible for nine bank robberies.