Senior Kylin Munoz leading Huskies into volleyball tourney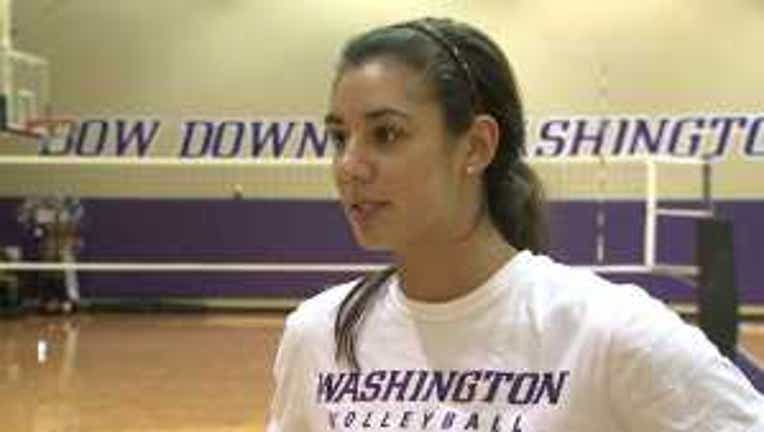 SEATTLE -- It's been more than four years since Kylin Munoz told us about her hot pink nail polish following a Monroe High School volleyball match.

"I like bright colors so – it looks good when you block," Munoz said back then.

Since then – the venue and color have changed – although the motive has not.

"I got red this season, it's been red all season, so hopefully this is my lucky color. But you still have to look good when you're blocking," Munoz said on Wednesday, as the Huskies prepared to host Central Arkansas in the first round of the NCAA Tournament at Bank of America Arena.



Munoz is now a senior leader on the Husky volleyball team – an outside hitter, who might be playing her final matches at home this weekend. The Monroe native originally signed a letter of intent with BYU, and had to forfeit her entire freshman year. It's a decision Kylin doesn't regret.

This season, she's given the Huskies more than 230 kills and 120 blocks. But it's her commitment to improve that impresses coach Jim McLaughlin the most.

Whether she's granted another year of eligibility doesn't matter this weekend. It's about the Huskies advancing in front of their home crowd.