Senator Patty Murray meets with military sexual assault victims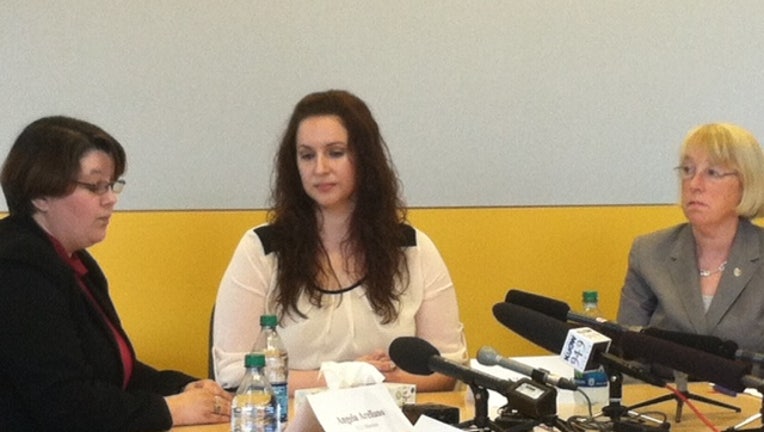 SEATTLE- There are more than 200,000 active duty women in the US Military.  New estimates show that a third of them are victims of sexual assault.

US Senator Patty Murray spoke with two local victims on Friday, and discussed new legislation aimed at reducing current statistics.

One of the victims, Angela Arellano, served with the Marines from 1991-1996.  It was during her time stationed in Japan when she says she was assaulted.

"I had gone with a group of friends to watch a football game and after the game one of the senior Marines, an NCO raped me," said Arellano.

Angela's story was featured in a recent documentary called "Service: When Women Come Marching Home."  Women like Nichole Bowen were too afraid to say anything.  She served with the Army, and says she was raped during a 2003 deployment to Iraq.

"Just about every day I was propositioned for sex or offered money by people I was serving with.  I didn't feel safe reporting it," said Bowen.

It's estimated only one in ten victims do come forward, and of those, more than half face retaliation.

"This is an appalling situation for all of us, our military and our country," said Senator Patty Murray.

That's why Murray is proposing major changes to protect victims.  Murray's bill would assign each victim a personal military lawyer, and move the case out of the victim's unit and transfer it a higher court martial.  It also prohibits sexual contact between instructors and trainees during and directly after basic training.  All proposals she hopes will make a difference.

"For me to hear again women say 'I'd never let my daughter go into the military'.  I want people to want their daughters to join.  They serve us well, we need them and we are going to make the military a place they can serve safely," said Murray.

The legislation would also make sure there are sexual assault response coordinators for the National Guard and Reserve.  Murray says she has bi-partisan support for her bill, as well as a companion version in the US House.