Senate confirms ex-REI chief Sally Jewell as U.S. Interior secretary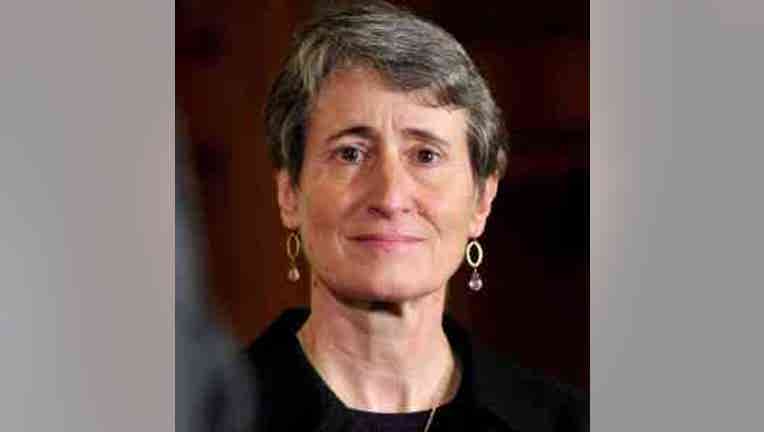 WASHINGTON -- The Senate voted Wednesday to confirm former REI Chief Executive Sally Jewell as secretary of the Interior Department.

The vote was 87-11.

Sen. Patty Murray, D-Wash., gave a speech on the Senate floor in support of Jewell's nomination prior to the vote.  Murray talked about her strong working relationship with Jewell, as they worked closely to create the Wild Sky Wilderness area and expand other important environmental protections throughout Washington state.

Murray also discussed how she expects Jewell will bring her skills as an effective CEO in the business community to the Cabinet.

"On the local level, including in my home state of Washington, Sally will face complex issues like protecting tribal lands and treaty rights," Murray told the Senate. "But Mr. President, I can think of no one better prepared for the task than Sally.

"After she studied to become an engineer at the University of Washington, Sally left the Northwest for the oil fields of Oklahoma and Colorado where she learned about the energy sector from the inside out.

"From there, she moved from the outdoors to the board room and spent nearly two decades in finance, helping businesses grow and learning what it takes to succeed in the marketplace. Time and again, Sally has broken the mold to take on tough tasks -- often in male-dominated industries," Murray said.

"When she joined Recreational Equipment Incorporated, the Seattle-based outdoor retailer was struggling, but after eight years with Sally as CEO, REI is now thriving, topping $1 billion in sales while leading the charge to protect our environment.

"And finding that balance – navigating the business world while keeping REI's commitment to the outdoors – is what will make Sally great as our next interior secretary," Murray said.

Jewell will succeed Ken Salazar, President Obama's first interior secretary who decided to step down this year.