SR 529 reopens after semi-truck hits Snohomish River Bridge
EVERETT, Wash. - Northbound SR 529 out of Everett has reopened after an oversized load semi-truck hit the Snohomish River Bridge. 
According to Everett Police, northbound 529 was closed at E Marine View Dr. 
Crews inspected the integrity of the bridge and make sure there is no permanent damage. 
The semi and its load are off the bridge.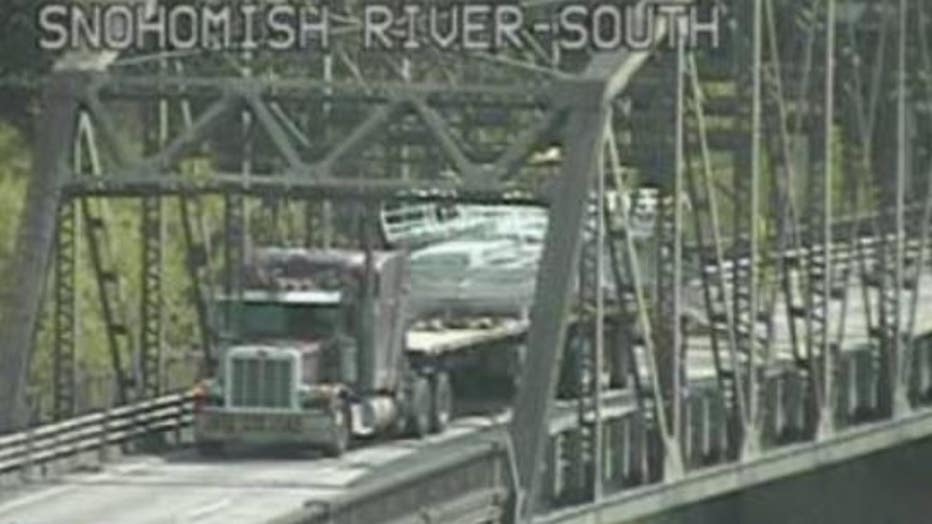 This is a developing story.
FOX 13 will have updates as they become available.