Semi-truck driver arrested on suspicion of DUI after rollover blocks traffic on SR 167
ALGONA, Wash. - Four people were hurt and a semi truck driver was taken into custody on suspicion of DUI after a major crash blocked northbound SR 167 Friday afternoon.
The Washington State Department of Transportation said the crash happened after 1:00 p.m. Friday near Ellingson Rd. (milepost 13) in the Algona.
The crash involved a semi and a pickup truck, according to the Washington State Patrol.
Troopers later said the semi driver was taken into custody on suspicion of DUI.
Valley Regional Fire said four people were taken with non life-threatening injuries to a nearby hospital.
Northbound traffic was diverted off of SR 167 at the Ellingson exit. Multiple tow trucks were called to the scene to remove the semi.
SR 167 reopened around 4:40 p.m. Friday.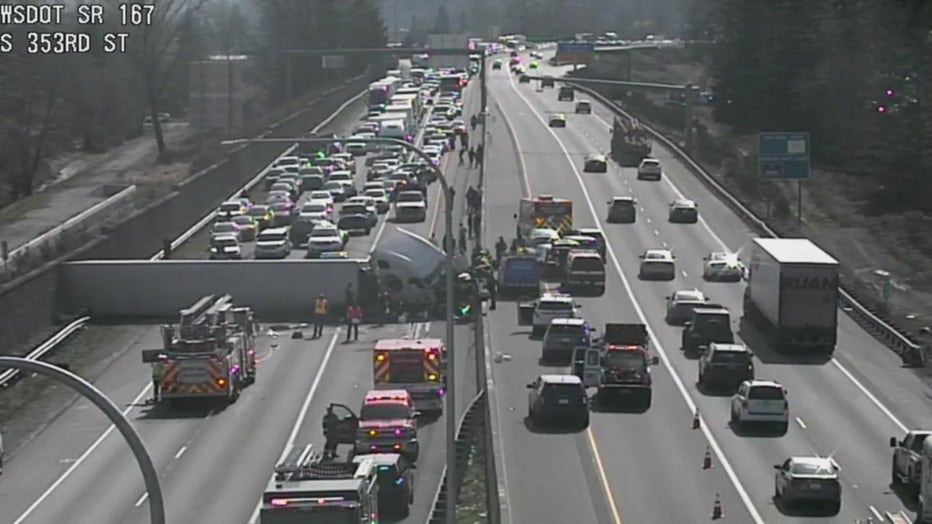 WSDOT said this would be an "extended and involved closure" and asked drivers to avoid the area and use alternate routes.