Semi loses load of lumber, blocks entire highway during morning rush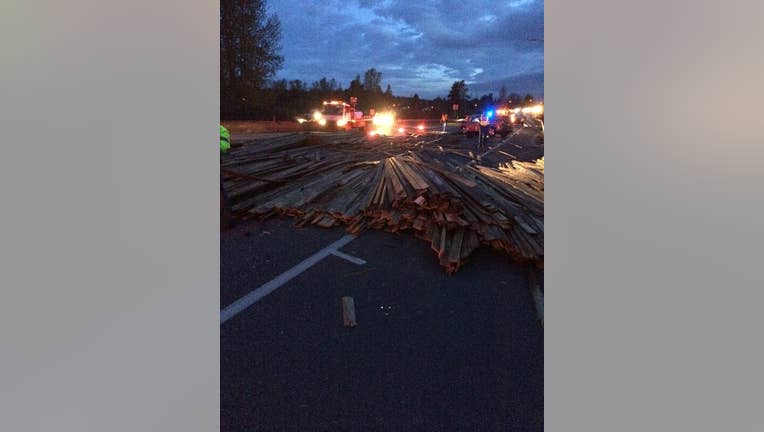 SNOHOMISH, Wash – Minor injuries, but major headaches after a semi lost its entire load of lumber on SR 9 at 2nd Street in Snohomish Tuesday morning.

Washington State Patrol Trooper Mark Francis said the spilled wood blocked all lanes of SR 9 causing traffic troubles in the area.

The cleanup efforts took more than an hour.

Driver Todd Jones tweeted a photo showing the wood spread across the roadway.

It is unclear what caused the semi to lose the lumber.  Trooper Francis tweeted that injuries were minor, but didn't specify who was injured.