Semi crashes into Columbia River spilling truckload of apples
NEAR WENATCHEE, Wash. -- A driver escaped unharmed after his semi crashed into the Columbia River spilling a truckload of apples.

Washington State Patrol Trooper Brian Moore said the crash happened Thursday afternoon on US 2 about 10 miles north of East Wenatchee.

Moore said the driver was unharmed, but photos from the scene showed the semi underwater in the river.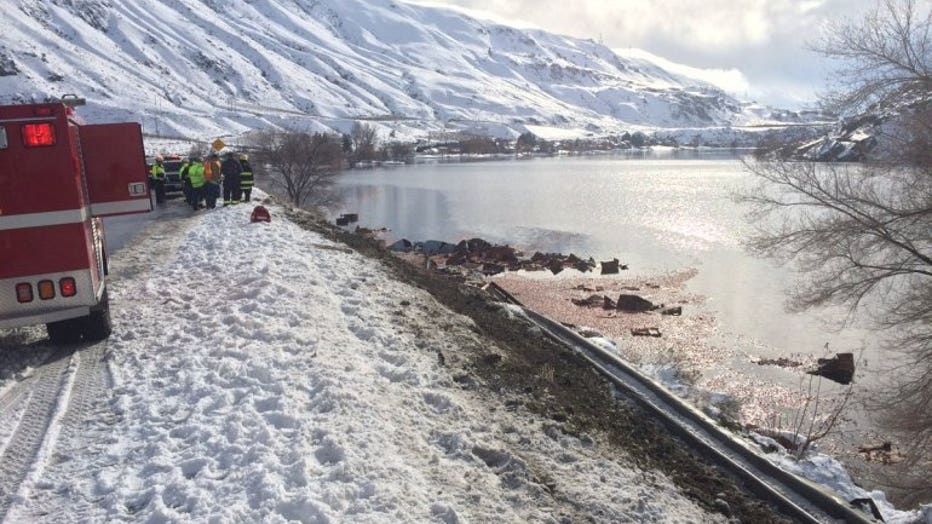 The apples are apparently floating toward Rocky Reach Dam.

The exact circumstances of the crash were not immediately known.

This is the second semi full of apples to crash into the Columbia River this week. Moore said the trailer from the Grant County crash on Monday is still stuck on a sand bar.