Self-proclaimed anarchists target rideshare drivers and cars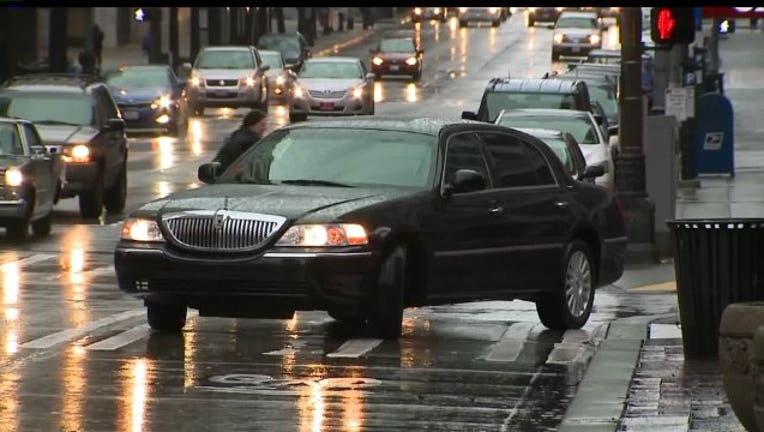 article


SEATTLE -- The Uber rideshare company says it will continue normal operations in the face of "scare tactics" meant to hamper routes and deter riders.

Brooke Steger, the general manager of Uber Seatte, said, "We've confirmed that one Uber partner driver ... was temporarily interrupted from providing service during Saturday's protest."

The protest was staged by a group of self-proclaimed anarchists calling themselves "Destroy Uber."

Steger reaffirmed the rideshare company's commitment to discussion in the face of recent objections in work practices and permitting. However, Steger said Uber workers did not appreciate Destroy Uber's tactics.

"There is no place for violence or scare tactics used against hard-working Seattleites in modern discourse," Steger said in response to the protests. "Tens of thousands of residents in Seattle have voided their support for the ridesharing economy and thousands more are benefiting, both as riders and drivers, from transportation competition and choice."

According to Destroy Uber's website, 10 Uber cars were stopped by protesters late Saturday night, and protesters delivered pamphlets to drivers and passengers. The anarchists protested Uber's founder, 37-year-old Travis Kalanick, who they say fosters unfair work environments, treats employees like "expendable pawns," encourages endangering the community with distracted driving and more generally supports the "super rich."

"Without the desire to escape produced by this sick capitalist society, Uber would be lacking in drunks to ferry home every night," a statement on Destroy Uber read.

The website encouraged protests against Uber, and hinted at a planned protest as May Day -- a holiday to celebrate International Worker's Day -- nears.

"We haven't even started messing with Uber," the Destroy Uber website read.

Uber Seattle said their "door is always open" should Destroy Uber's protesters decide for discussion in a more typical manner.

"We are proud of what we have built in Seattle and will continue to provide safe affordable and reliable transportation options," Steger said.