Self-described 'non-runner' tries 62 laps for charity


SEATTLE -- Lou Cutler is turning 62-year-old this year and to celebrate, he's running 62 laps around the field at Pathfinder K-8 Elementary in West Seattle.

This is a birthday tradition for the Physical Education teacher, who runs to raise money for the Make-A-Wish Foundation.

Cutler started this tradition when he turned 50-years-old.  Each year the students, staff and some parents at the school join him for the run. On Monday morning, nearly 500 people showed up to cheer Mr. Cutler on during the run. The 62-lap run is equivalent to about 10.3 miles.

"If they can go through what they go through, I can do this and so can the kids," says Cutler.

Cutler has been a volunteer with Make-A-Wish for years. He said he's not much of a runner but this tradition is fun and it's good for everyone.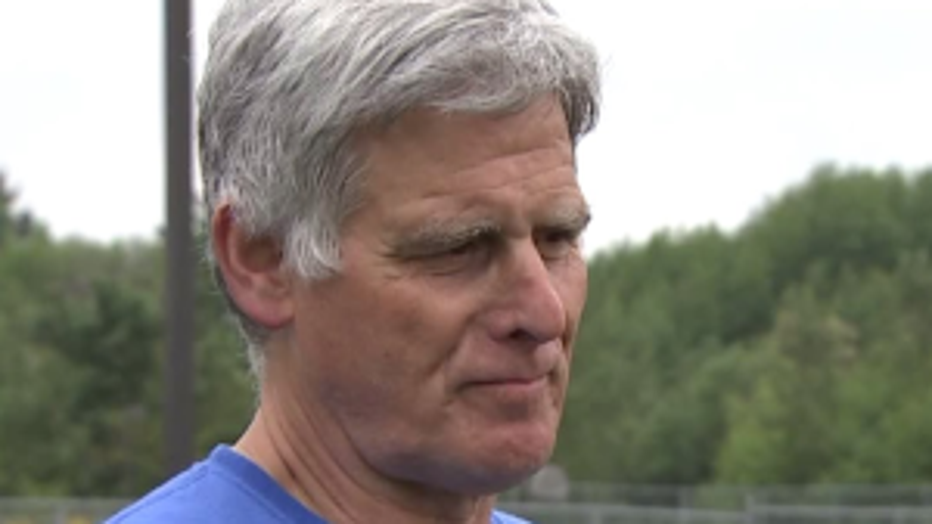 "I am going to do as many laps as I can, as long as I can."

The goal is to raise $10,000. In the nine years this school has held the run, it's raised $35,000.

To learn more about Make-A-Wish, click here.