SEE IT: Deputy stunned to see 2-year-old running down middle of Oregon highway at night


NEWPORT, Ore. -- A sheriff's deputy driving on a dark highway was stunned when he saw a toddler running in the middle of the road toward his patrol car, KPTV in Portland reported Thursday. 

Lincoln County Sheriff's Office Deputy Jeremy Gautney was heading south on Highway 101 and entering Newport, Ore., at 8:55 p.m.  on Jan. 9 when he saw the child -- a 2-year-old boy.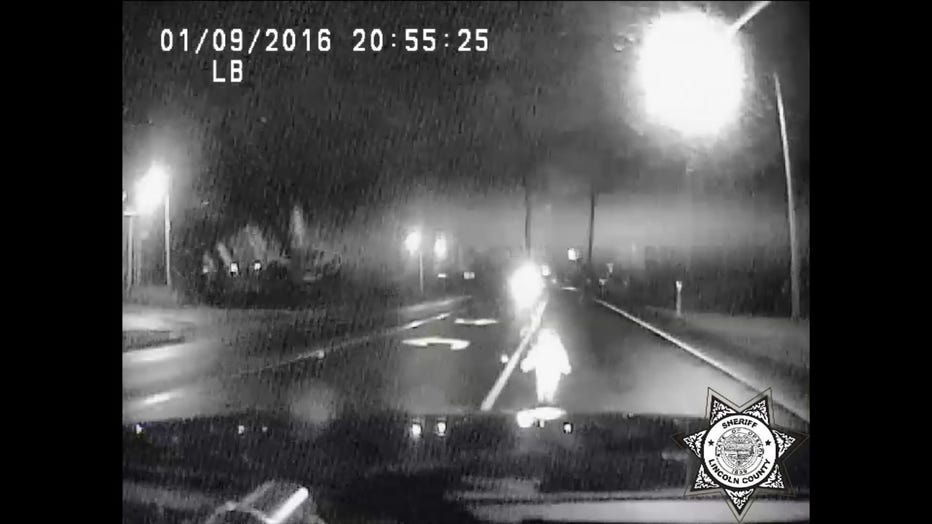 (Photo: Screengrab from video courtesy of KPTV/Portland)


He quickly got out of his patrol car and scooped up the toddler. Gautney soon learned that the boy's frantic parents were searching for him.

The sheriff's office released dashcam video of the incident.

"We share this video as a reminder of how quickly things can go wrong and the danger and potential result of distracted driving. Please remain alert at all times while driving. Refrain from texting, cell phone use and other distractions in your vehicle while in motion, as dangers present themselves when least expected."

The child was not hurt and was returned to his parents, KPTV said.

Deputies said the family was cleaning up after a gathering at a nearby community center when the little boy slipped out through an open door and ran straight to the highway.

The incident was investigated, according to the sheriff's office, and no criminal charges were filed.

The parents of the child consented to the sheriff's office releasing the video for educational purposes regarding traffic safety and the dangers of distracted driving.

"We are very thankful for Deputy Gautney's alertness and quick action that allowed for this child's safe return to his parents," the sheriff's office said in a statement.