SEE IT: Crews bring down Las Vegas hotel in just 11 seconds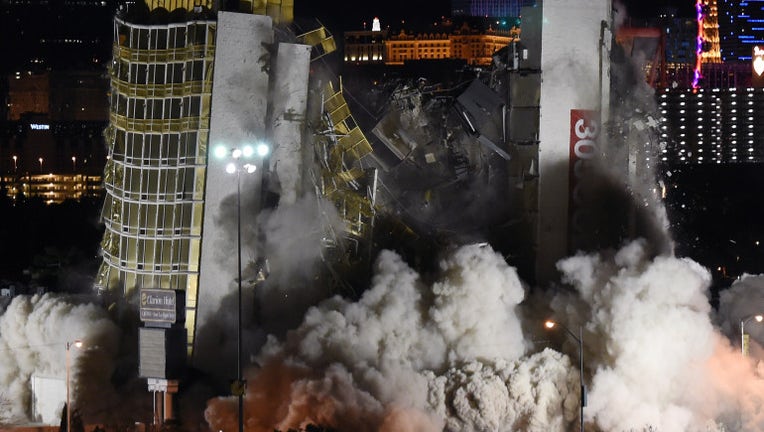 LAS VEGAS (AP) — A 2-ton explosive punch didn't quite bring down an elevator shaft in an otherwise imploded Las Vegas casino-hotel.

Now workers hope a crane and cables can finish the job.

Clarion hotel-casino site owner Lorenzo Doumani says that with no wrecking balls around, demolition crews are wrapping cables around the tilting structure and hope to pull it down.




Doumani says the goal is to have the job completed by the end of the day.

He still has a sense of humor about the not-so-perfect implosion just east of the Las Vegas Strip. He notes the implosion was the 13th in Las Vegas since 1993.

Doumani says don't expect any happenings on the site on any future Friday the 13th.