Security guard shoots man after he pulls gun, police say


SEATTLE -- A uniformed security guard shot a man outside a Starbucks at 23rd Avenue South and South Jackson Street in the Central District Tuesday night after the man pulled out a gun and allegedly pointed it at the guard, police said.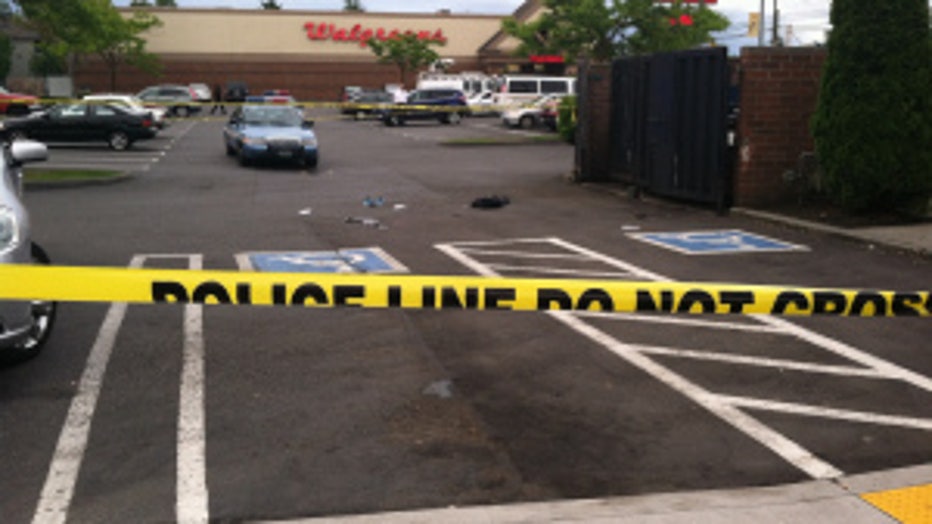 The scene of the shooting in the Central District; note the blue sneakers and a gun on the ground to the far right.


The wounded man was in critical condition, the Seattle Fire Department said.

"At approximately 7:06 p.m., officers responded to calls of shots fired in the parking lot on the northeast corner" of a strip mall, the Seattle Police Department said.

"Preliminary investigation indicates that a group of men were involved in a fight disturbance in the parking lot. An armed, uniformed security guard attempted to break up the fight and asked the men to leave," the department said.

"At that point one of the involved men brandished a handgun and began waving it at the other men involved in the disturbance.  The armed man then pointed the gun toward the security guard, at which point the security guard shot the armed man in the torso.  The injured man ran a short distance and collapsed.

"The rest of the men involved in the fight disturbance fled the scene on foot before the arrival of responding officers."

The wounded man, believed to be in his 20s, was transported to Harborview Medical Center with life-threatening injuries, police said.

Police were investigating the circumstances of the shooting.