Second person dies after grandmother plows SUV through own home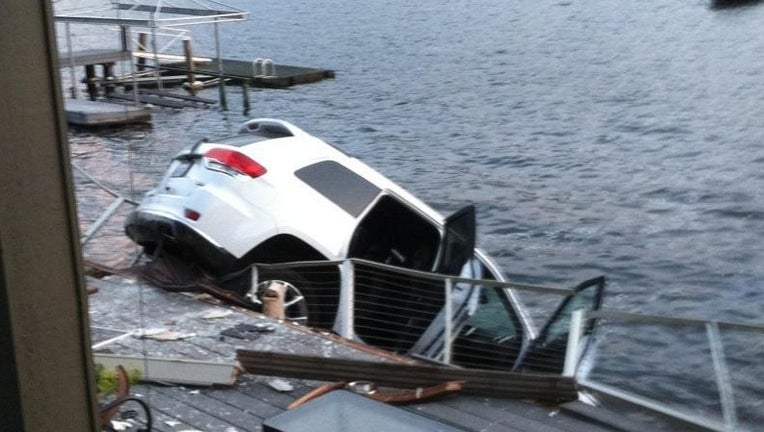 SAMMAMISH, Wash – A second person has now died after police said a 68-year-old Sammamish woman drove her SUV through her own home late Friday.

The woman's significant other, 70-year-old David Walker, was inside the home at the time and was killed at the scene. Monday King County Sheriff's spokesperson D.B. Gates confirmed a second person had died as a result of the crash.   The King County Medical Examiner confirmed that that they would be getting the body of the woman's 40-year-old son-in-law.  He was in critical condition at Harborview over the weekend.

The woman was initially booked into jail, but then released is facing possible charges connected to the crash. Police continue to investigate whether the Jeep she was driving experienced mechanical problems or whether she may have been impaired behind the wheel.

The woman's daughter was also critically injured and remains at Harborview.

A neighbor, Dr. Kevin Connolly, who witnessed the aftermath said the woman was re-positioning the SUV when she lost control with her grandson inside the vehicle. It then plowed into the front of the house and possibly through the living room before it hit the deck then the dock.

"She had her grandson on her lap and was re-parking her car she put it into gear and she took off, it's a brand new Jeep it took of right through the house," said Connolly.

Another neighbor who spoke with the driver right after the crash said the woman was in shock and didn't know why the Jeep accelerated.

The King County Sheriff's Office said detectives will reconstruct the accident scene to determine how fast the driver was going and why she plowed through her home without stopping.