Second cycle of SR 520 pontoons leave Aberdeen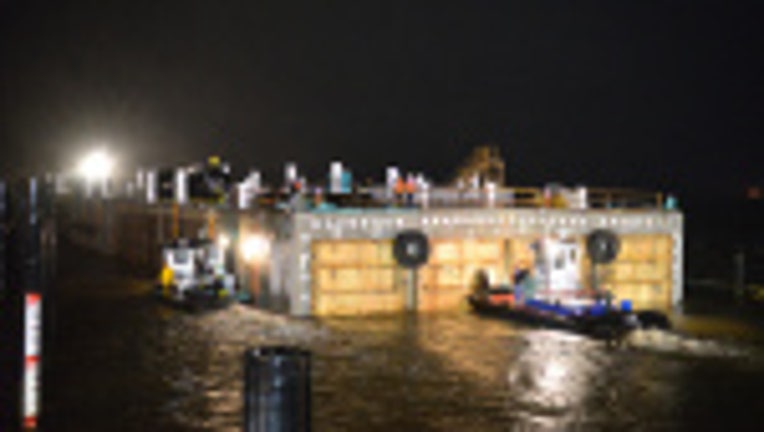 ABERDEEN, Wash. – The second cycle of State Route 520 floating bridge pontoons left the Aberdeen casting basin early Monday morning.

The float-out process began Sunday afternoon, with the sixth and final second-cycle pontoons leaving the basin.

The pontoons were moved to the Port of Grays Harbor for inspection and will stay there until needed for construction on Lake Washington for SR 520.

According to the SR 520 program director, Julie Meredith, 24 of the 77 bridge pontoons needed for construction have been built.