Second bleach attack suspect surrenders after WMW viewer tips help ID suspected partner-in-crime
UPDATE: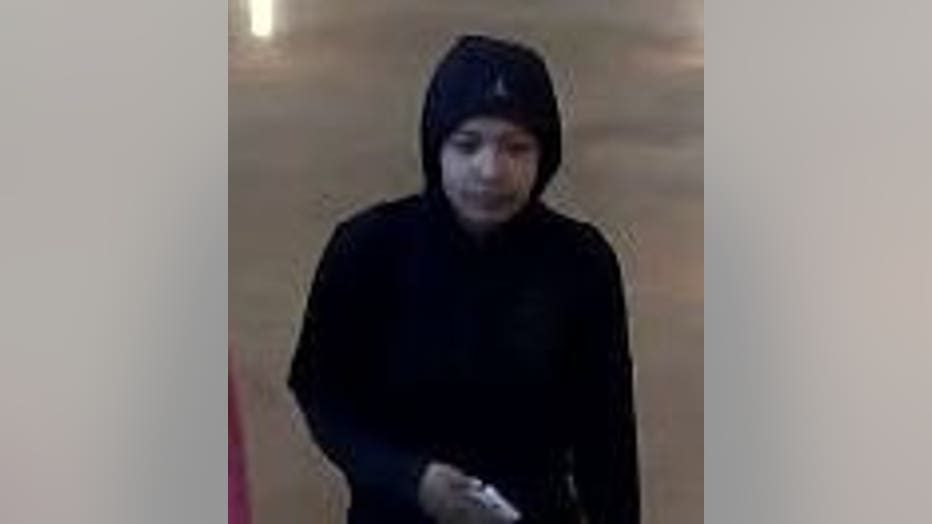 FUGITIVE CAPTURED September 14, 2016 --
Seattle Police say the second suspect saw herself featured with the new photos and surrendered Wednesday.

--------------------------------------------------------

FUGITIVE WANTED IN SEATTLE September 13, 2016 --
Detectives are asking for the public's help to identify a second suspect accused in a recent bleach attack in South Seattle.

An 18-year-old suspect seen on a surveillance camera outside the Safeway at 3900 S. Othello St. wearing a bright hoodie has already  surrendered.

Her name is not being released until she is officially charged.




Now, police are trying to find the woman who was with her wearing the dark hoodie.  Detectives say the suspects threw bleach in two women's faces before trying to rob them by their vehicles.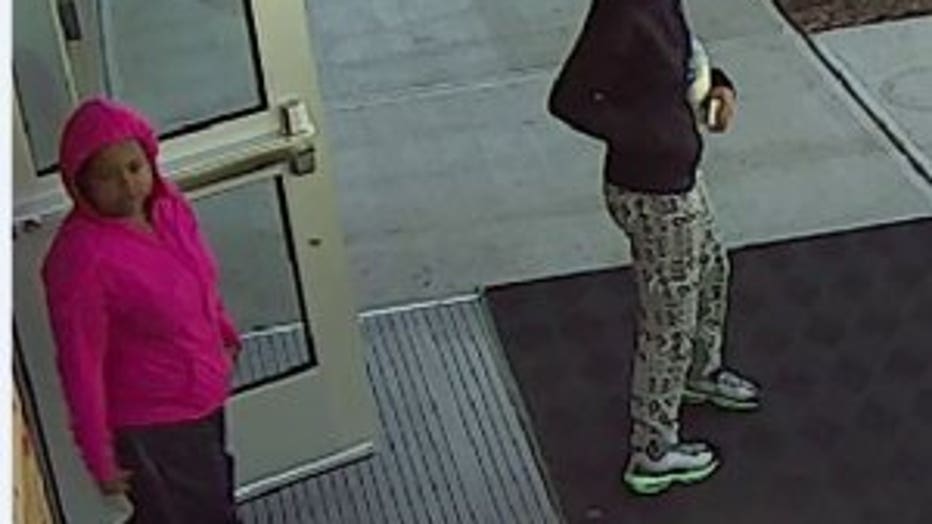 "When I first got hit with it, I thought it was acid to be honest, because my face was burning," said one victim who asked not to be identified by name.

She was leaving the Dollar Tree at 9000 Rainier Ave S after buying some snacks for her mom when she was attacked by the suspect in the dark hoodie who tried to grab her cell phone.

"I just yanked her hands off me and I just bolted straight into that store," said the victim, who was taken to the hospital after employees in the Hair Art Beauty Supply store called 911.

Fortunately, she was wearing her glasses so the bleach didn't get in her eyes but it did go down her throat. "My whole throat was burning. It was hard for me to breathe."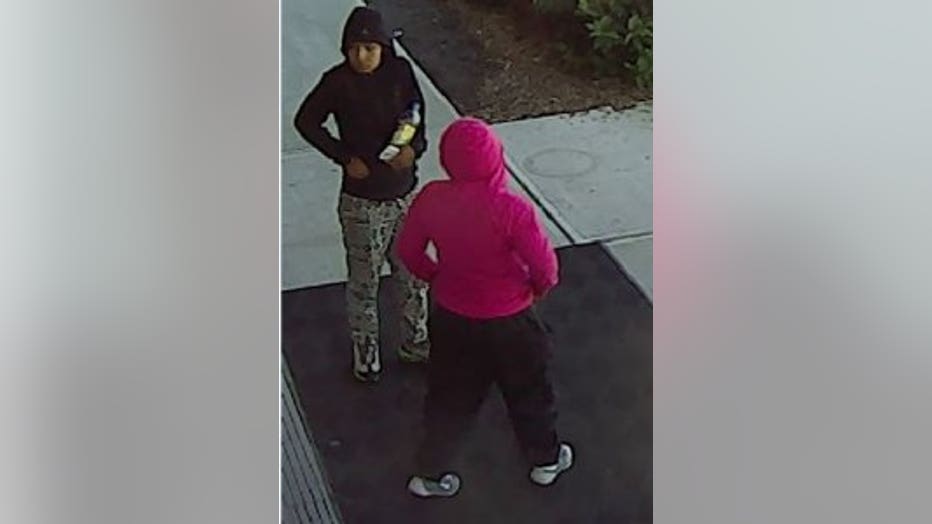 Both suspects were seen before the first attack on surveillance cameras outside the Safeway store at 3900 S. Othello St. where police say they were holding cups of bleach. The new images just released show them wearing the same clothes at the Ranier Beach Community Center on the same day the attacks happened.  "She needs to get caught because this is not OK and for something like this to go unpunished is not OK," said the victim.

If you can identify the woman in the dark hoodie, Crime Stoppers will pay you a cash reward of up to $1,000. Call the hot line at 1-800-222-TIPS (8477)  or submit the information at www.crimestoppers.com.