Seattle's Space Needle flies French flag to support Paris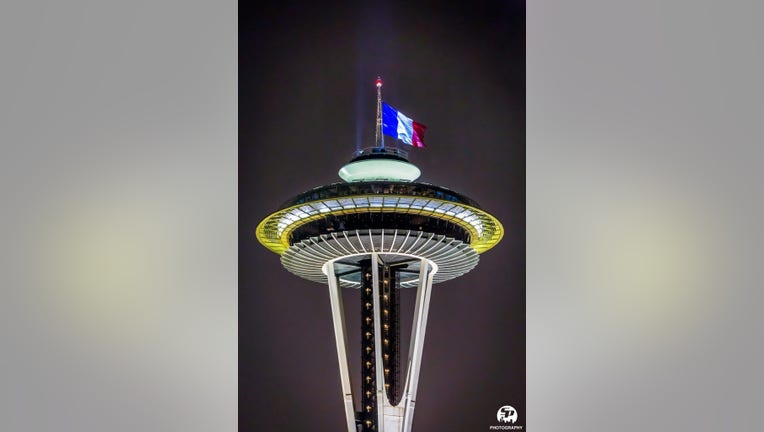 article


SEATTLE - Seattle sent its thoughts and prayers to the people of Paris by hoisting a giant French flag from the city's iconic Space Needle.

Space Needle spokesman Dave Mandapat says the attacks in Paris on Friday night were so tragic that flying the French flag was the least they could do to show their support. Officials had a special flag made on Saturday morning so it could be raised by the afternoon. It measured 25 feet by 35 feet.

Attackers killed 129 people and wounded about 350 in separate terrorist attacks in France's capital.

People living in Seattle gathered at La Parisienne Bakery in Belltown to show their support for the people of Paris. Seattle Mayor Ed Murray joined the gathering, which included a moment of silence and a singing of "La Marseillaise," the French national anthem. Murray's spokesman says they wanted to honor those affected by the horrific attacks.

Seattle's City Hall was lit on Saturday in the French blue, white and red colors, and flags outside the building were flown at half-mast.

Seattle's CenturyLink Field was lit with the colors of France on Friday night into Saturday. A special ceremony is planned on the field when the Seahawks play on Sunday night.

Seattle-based Starbucks sent out a message that it "stands in solidarity with Paris and Parisians."