Seattle's new quadruplet lion cubs: One cute video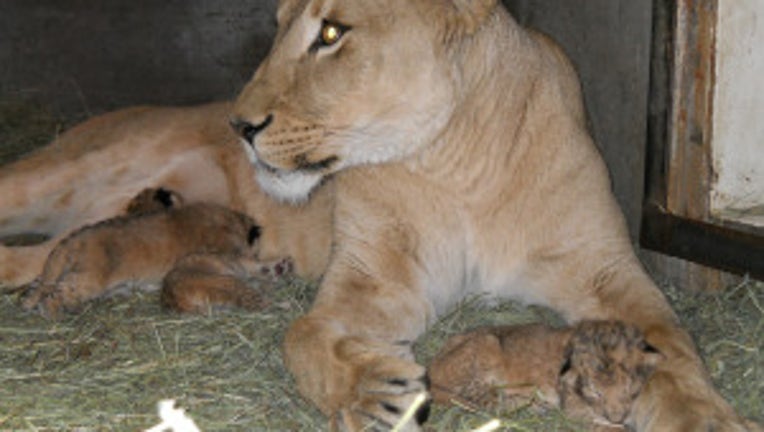 SEATTLE -- Quadruplet lion cubs have been born at Seattle's Woodland Park Zoo – the first litter born at the facility since 1991.  The zoo released photos and a video of the 8-day-old cubs Friday.

Three-year-old lioness Adia (AH-dee-uh) gave birth on Nov. 8, after a successful mating with Hubert, a 13-year-old lion. The sex of the cubs has not yet been determined.

To watch a video of the cubs, click here.  Or for more information about the lions and cubs, click here.

The mother and cubs are in an off-view maternity den that allows the family to bond in a quieter environment.

"We are closely monitoring the litter via a web cam and we're very pleased with Adia's maternal care and protectiveness. As a first-time mother, she's providing attentive care the way a good mother lion naturally does," said Martin Ramirez, mammal curator at Woodland Park Zoo.

According to Ramirez, all four cubs appear to be healthy and their eyes have opened.

"As far as we can tell, each cub is nursing and demonstrating increased mobility," added Ramirez. "Our intent is to leave mom alone as much as possible without intervening. As part of our exemplary neonatal care program, we will conduct periodic exams."

The cubs will go out for public viewing when they are older and outdoor temperatures reach a minimum of 50 degrees. Until then, zoo-goers can watch recorded video of the cubs at a kiosk stationed at the lion exhibit or at Zoomazium, the zoo's indoor nature play area.