Seattle's iconic Smith Tower turns 100 years old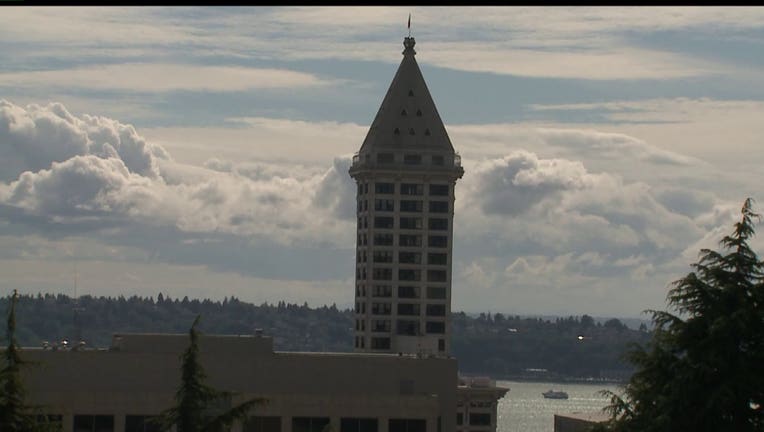 SEATTLE -- America isn't the only thing marking a birthday today. The building that put Seattle on the map is also celebrating!

July 4th is the 100th anniversary of the Smith Tower, one of the world's first skyscrapers.

"Nowadays everyone knows about the Space Needle so the Smith Tower is a hidden gem in Seattle," said the tower's Kate Chase.

It opened on July 4, 1914 -- and at the time was the tallest building west of the Mississippi.

It is eight-million pounds of steel, 1.5-million bricks and more than 67,000 square feet of plate-glass.



To celebrate the anniversary, visitors can go back in time, paying only 25 cents to get to the observation desk and the Chinese Room. That's the same price as it was back on opening day.

And the outside of the building will be colored with red, white and blue lights tonight.

"I thought it was amazing, lived here 20 years, first time I have been" here, said Seattleite Nancy Bauer.

With incredible views of the city -- everything from the Needle to the home field of the Seahawks, it's no surprise that this place is becoming more and more of a must-see.

"The building has really come back to life, nice to see the building alive and (people) caring about this historical place," Chase said.

The 42-story building is home to some 40 local companies -- and one special family who lives in the top pyramid apartment.

It's that charm and history that makes this building one to celebrate, especially today.

By the way, the 25-cent admission charge is good through this holiday weekend if you want to check out this big part of Seattle history.