Seattle's Cheryl Chow dies after bout with cancer; 2012 interview video


SEATTLE -- Cheryl Chow, a longtime civic leader and educator in Seattle, died Friday after a long battle with cancer. She was 66.

Chow, who was diagnosed with central nervous system lymphoma in 2011, served two terms as a member of the Seattle City Council in the 1990s and then served as president of the Seattle School Board.

Her public service career also included being principal at Franklin and Garfield high schools and decades leading the Chinese girls drill team.

Late last year, Chow publicly disclosed she was lesbian in an effort, she said, to lend support to youths who were being bullied or felt emotionally distressed about being gay.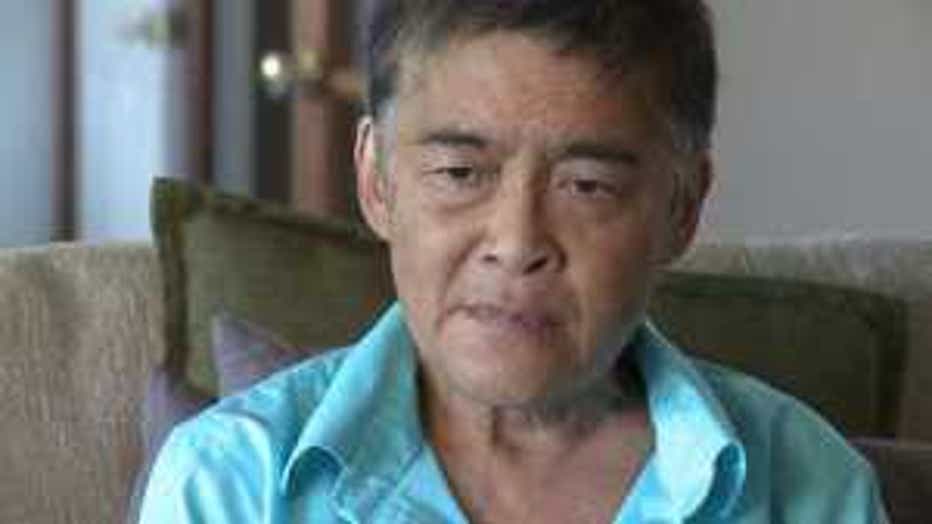 Late Friday, the Seattle City Council issued the following statement:

"As a teacher, principal, coach, City Council member and School Board member, the Honorable Cheryl Chow worked tirelessly to improve the lives of children and families in Seattle.  As a Seattle City Council member from 1990-1997, Cheryl pushed hard for and won policies, programs and budgets that made Seattle a better place for the children she regarded as Seattle's future. She leaves a lasting legacy when it comes to youth enrichment programs, the city's rich network of community centers, and guided the transformation of the Coliseum into KeyArena. Cheryl served with intelligence, compassion and sharp wit.

"While colleagues (and sports opponents) knew her as a strong-willed competitor, Cheryl brought strong-willed competition to a whole new level in her fight against cancer. In her final role as a public advocate Cheryl's coming out (as a lesbian in 2012) made her a hero to many who never knew her work as a council member. Cheryl's work as an advocate and her positive, competitive presence will be missed."

Chow publicly disclosed in the fall 2012 that she was a lesbian.

In an interview with Q13 FOX News political reporter C.R. Douglas on Sept. 5, 2012, Chow said she wanted the city and region to know that and to learn from her story.

"If I save one kid's life, it'll be worth it," Chow said. "Cause every time I read those articles about kids committing suicide or are being killed because they were gay, it just tears my heart out.

"I wouldn't have kept a secret that I was gay for so long," she said. "I wasted the time I had to be open."  Moreover, "I felt really bad when I went to events that had kids that were lesbian or gay and I didn't say anything."

Chow said it was her public life that kept her quiet, as well as pressure from her own community.

"The Chinese and Asian community are pretty closed minded on this topic," she said.

It was also Chow's high-profile mother that kept her in the closet. Ruby Chow, who died a few years ago, was the first Asian American elected to the King County Council and the owner of a popular Seattle restaurant. But Cheryl Chow said she has much better perspective about the pressure she felt over the years from the Asian American community.

"What can anybody do to me know, kill me?  Well this cancer is killing me, so what's the big deal?" she said.

For Chow, the decision to come out of the closet also meant sharing with the community her partner of 10 years, Sarah Morningstar, and their daughter Liliana.

"I'm very proud of her," Morningstar said. "It's a big deal for her to have done this. I think bigger than she even realized."

She's especially proud of the example Chow is setting for Liliana.

"We have a daughter and she will be raised never being ashamed of who she is or who her moms were and live the life she wants to live without fear," she said.

Chow longs for the day to see her daughter go to school and graduate.

"It's so sad for me about this cancer," said Chow. "Because I won't be able to get to see her, possibly walk across the stage as her name is called, Liliana Morningstar-Chow."

Chow said that it was from her Sarah that she gained the most important thing in life.

"Sarah taught me how to love," she said.  "The Asian community on the whole is not demonstrative."

And that certainly included Ruby Chow. But, because of what Cheryl learned by loving Sarah, she was able to tell her mother, who lay dying in the hospital, that she loved her, too.

As she quietly walked out of the room, her mother called her name.  "I said, 'yes mom', and she said, 'I love you,'" recalled Chow.  "That was the first time in 63 years that I heard her say that," she said.  "That was one of the biggest events in my life."

Friday night, Seattle Mayor Mike McGinn said, "She loved the city's children and dedicated her life to them. Her legacy of caring will continue to inspire Seattle."

King County Executive Dow Constantine issued this statement: "Cheryl was a courageous and caring person who will be deeply missed. I knew Cheryl as a School Board member, City Council member, principal at our local school, and community leader who always worked to help others. Her legacy will have a positive impact on our region for many years to come, and my thoughts are with her family and friends tonight."

Sherry Carr, a Seattle School Board director, said, "The loss of Cheryl Chow is a great loss to our city and all students in Seattle Public Schools. She was unwavering in her commitment to social justice and opportunities for all children. Her contributions span at least four decades and she made contributions from the classroom, to the public arena, youth sports, drill team, to Girl Scouts and reached across all areas to benefit students in the city. Cheryl Chow will be greatly missed."