Seattle woman says she was hit by driver during 'parking rage' incident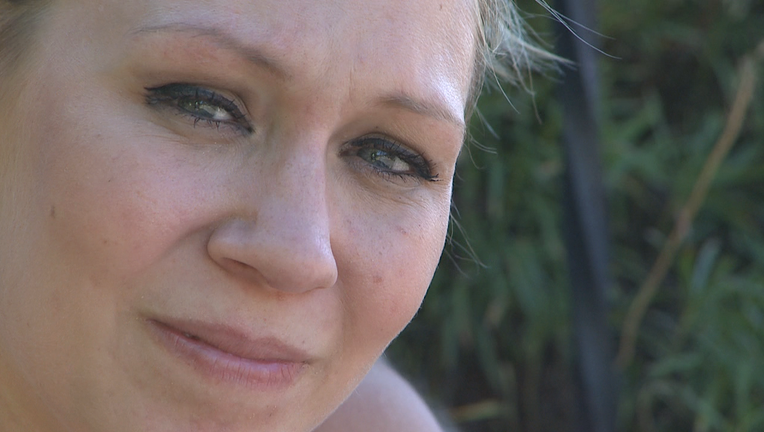 SEATTLE -- "If I had not have jumped, she would have run me over," alleged parking rage victim Jessica Dubuque said.

Jessica and her husband, Jacob, were headed out for a day of fun at the West Seattle Summer Fest.

Parking spots were few and far between so when Jessica saw a car leaving a parking spot, she jumped out and stood in the space to hold it until her husband pulled up.

That's when she says things went bad.

"He was getting ready to turn around and she (the other driver) came right in front of him and got in the parking spot and I told her to hold on because my husband was on his way to get the spot and she goes, 'No,'" Jessica said.

The driver insisted she got to the space first and refused to back off.

When Jessica refused to move, things got ugly.

"She said, 'You better move.' I said I'm not going to move," Jessica recounted.

That's when Jessica says the woman hit her with her car, not once or twice but three times.



"That's when she made contact with my leg the first time after I told her no and then the second time she floored it after she said I needed to move and then the third time," Jessica said.

Jessica said she was a little bruised and banged up but she's going to be OK.

When the woman returned to her car, she was arrested and her car impounded.

Jessica never thought anything like this would happen to her and she still can't believe that it did.

"I didn't ever think somebody would really have the audacity to hit somebody while they're standing there. She didn't think anything of it," Jessica said.

Q13 FOX News checked on the legality of the situation and the fact of the matter is it is illegal in the state of Washington to stand in and try to hold a parking space.

They are public spaces on a first-come basis, but if you find yourself in that situation police stress it is never OK to hit someone with your car.

The driver could face a vehicular assault charge.