Seattle woman refuses to take down no-parking signs


SEATTLE - All over Seattle, signs are everywhere.

But at the corner of 85th and 12th in the Crown Hill neighborhood, a sign is creating a bit of a fuss.

Erika Nagy put up several no parking signs on the commercial building she owns.

"I am trying to protect the safety of my property from the garbage and the litter and the debris that's here on a daily basis, and I am trying to protect my tenants," Nagy said.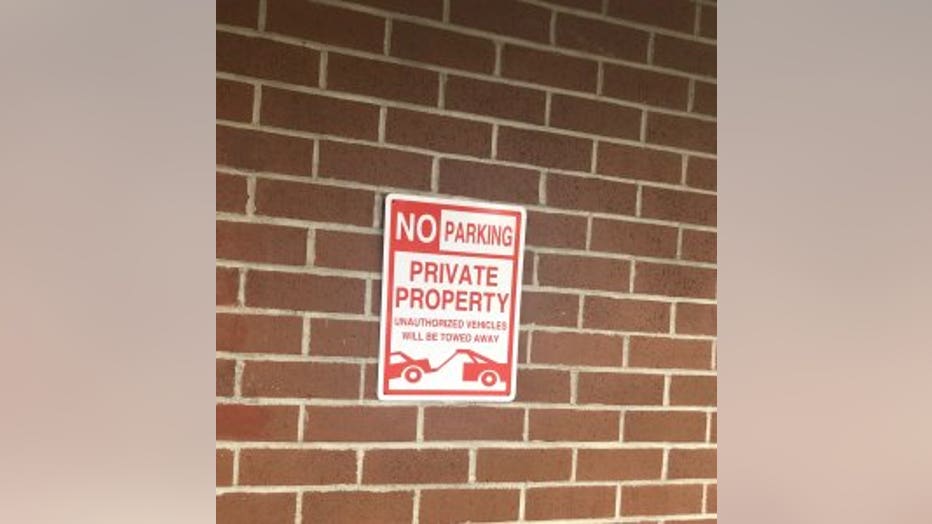 She says people both who live in the neighborhood and some who are homeless are using her parking lot taking space away from her tenants.

"If a few of those people move out, how are we supposed to come up with the property tax money if we don't have tenants anymore?" Nagy said.

Nagy thought her signs could be a small solution, but then she says she got a letter from SDOT.

"The city has threatened to take it down themselves, and they will charge me for that work," Nagy said.

The letter called the signs a "public nuisance" and alerted Nagy that she was violating city rules.

SDOT also sent her an aerial photo to explain why she couldn't put up the signs even on her own property. The photo showed that portions of the parking lot belong to the city. They say that on-street parking cannot be controlled or reserved for individual businesses and property owners.

"Yet they don't come out here and clean up the garbage, the litter, the needles. They never come out here and drive the RV's and cars," Nagy said.

For Nagy her frustration is more than just the signs.

"I am now left to protect myself. I don't think this is an overly aggressive way of doing so, but I think it's a reflection of what's happening in this city," Nagy said.

Over the last year, the Crown Hill mom has been a vocal critic of Seattle's leadership on handling the homeless crisis.

"I am curious to see how much time they spend running around focused on issues like this when quite frankly we have a crisis in our hands," Nagy said.

She may be violating city rules, but Nagy says she's not taking down the signs.

"The city has their priority backwards, and the fact that this is considered a nuisance yet when you drive by the street in the corner people are shooting up heroin and openly consuming alcohol,"  Nagy said.

Q13 News reached out to SDOT on this issue but they did not respond on Friday.