Seattle University student stabbed on campus
SEATTLE -- Two teens and one adult were arrested early Wednesday morning for allegedly stabbing a 23-year old Seattle University student in a botched robbery attempt on campus, Seattle police said.

The victim was transported to Harborview Medical Center with life-threatening injuries, police said. His condition was not known at 10:30 a.m. Wednesday.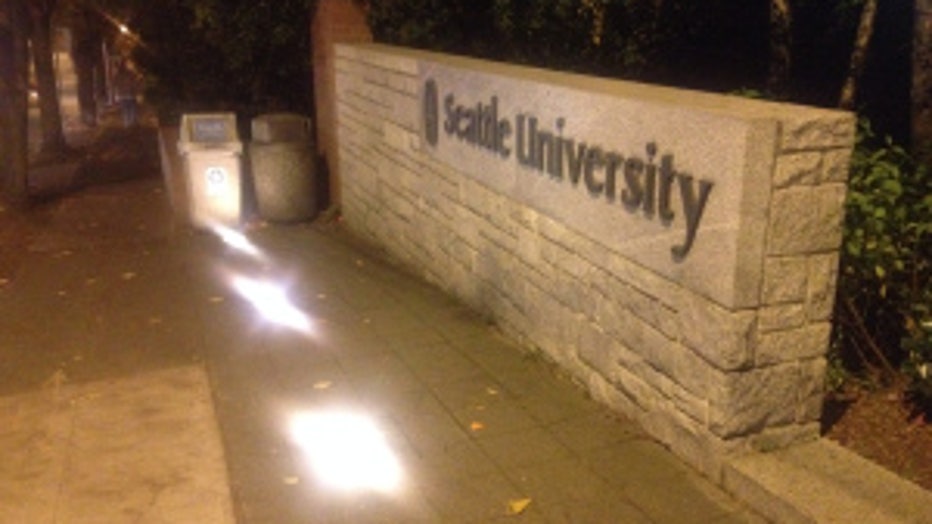 According to police, the victim was walking on Seattle University campus at around 1:15 a.m. when he noticed two people following him. Not long after, the two people, believed to be a 15-year-old man and a 23-year-old man allegedly knocked him to the ground, punched and kicked him in an attempt to get his wallet. A 16-year-old female was also at the scene keeping watch, police said.

While the suspects went through the victim's pockets, one of the suspects pulled out a knife and stabbed him in his upper chest.

Somehow the victim managed to break free during the fight and ran to a Seattle University emergency kiosk. A university security guard arrived a short time later and called 911. Seattle fire treated the victim and transported him to the hospital.

Police found the suspects hiding a few blocks away with the help of a K-9 team. The two juvenile suspects were booked into the Youth Services Center, and the adult suspect was booked into King County Jail for investigation of robbery.