Seattle tunneling machine 'Bertha' hits another snag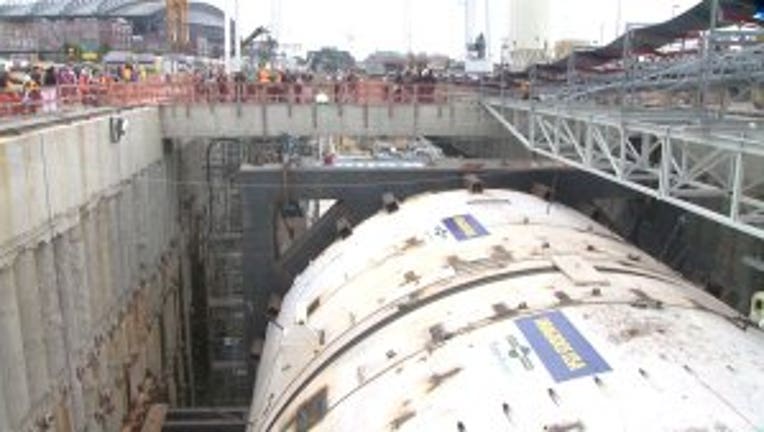 SEATTLE -- Seattle's downtown tunneling project has hit another snag.

The Washington Department of Transportation said Monday that "Bertha," the boring machine digging the tunnel, has hit some sort of obstruction. Crews are working to determine if the obstruction is natural or part of a man-made structure.

According to the Seattle Times, drilling was halted Friday night along the waterfront between South Jackson Street and South Main Street. Officials are unsure of how to clear the blocking object, and have discuses excavating from the top.

The project has previously slowed by a labor dispute and mechanical problems. Bertha recently passed a big milestone, completing ten percent, or 1,000 feet, of its journey underneath downtown.

The 1.7-mile dig is scheduled to finish by fall 2014, with the tunnel opening to traffic at the end of 2015.

You can follow Bertha's progress here.