Seattle to borrow loo idea from Portland; install downtown toilets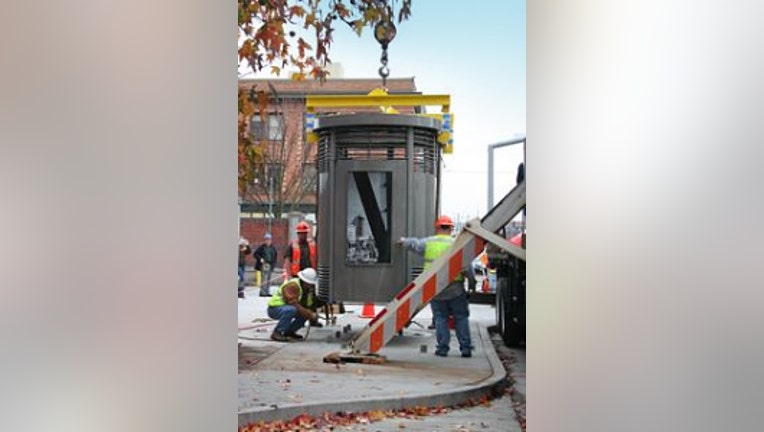 article
SEATTLE -- The mayor's office plans to hold a public meeting Wednesday evening to discuss the ever-flowing topic of public restrooms in downtown Seattle.

According to a blog released on the mayor's website, the city will begin to prioritize installation of safe, accessible public restrooms, especially in the Pioneer Square neighborhood. The time for Wednesday's meeting has not yet been announced.

The mayor and the Alliance for Pioneer Square -- a neighborhood group of businesses and citizens -- have discussed installing Portland Loos in the Pioneer Square area; an inexpensive, easily maintainable public restroom manufactured in Portland.

The Portland Loo offers privacy and security at a fraction of the cost of other stand-alone models, officials said. They are easily cleaned twice daily and can be in operation 24 hours a day for 365 days a year.

Seattle's Department of Transportation has identified the Sinking Ship Garage area as a possible location for the Portland Loo. The city would lease the Loo to the Alliance for Pioneer Square, and the group would operate and maintain the restroom.

The mayor anticipates the first loo to be installed by late summer or early fall. If successful, more restrooms could come to downtown.