Seattle sunsets come after 5 p.m. starting Thursday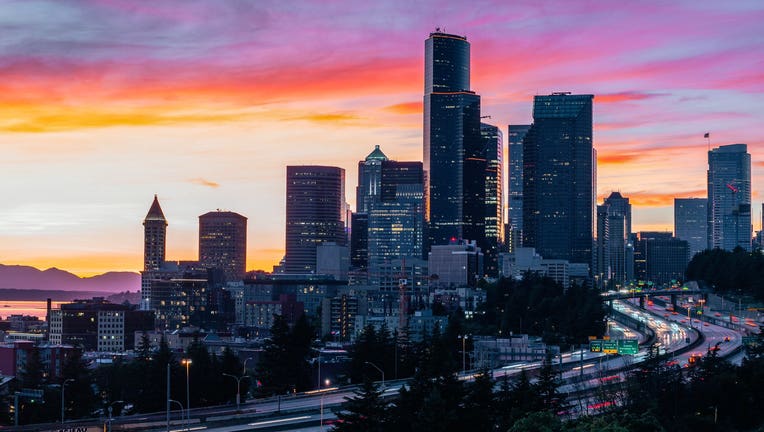 article
SEATTLE - Starting Thursday night, sunsets in Seattle will come after 5 p.m. for the first time since November.
We are currently stuck under what some at the National Weather Service call "The Big Dark"—a months-long dark season where you may be waking up in the dark, going home in the dark, and the rest of the day will be overcast and rainy.
Seattle has one of the most extreme dark seasons in the country, and Axios reports it loses light faster than most other cities in the contiguous U.S.—around 6 minutes of sunlight lost per day.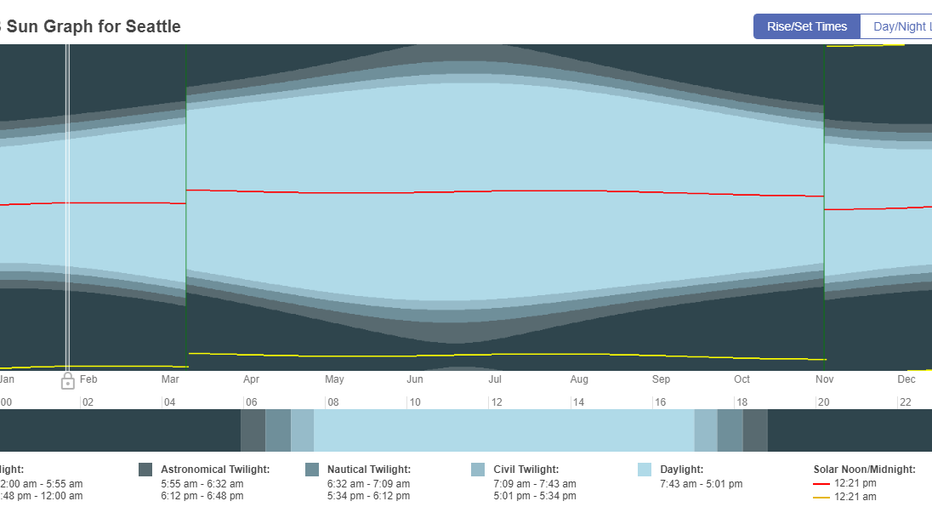 According to timeanddate.com, Thursday night marks the end of an 81-day stretch where the sun sets before 5 p.m.
On Jan. 26, the sun will set at a modest 5:01 p.m., and it only gets better from here. In February, sunsets will happen 1–2 minutes later every day, and by March 5, we will finally enjoy our first 6 p.m. sunset of the season.
PREVIOUS COVERAGE: 'The Big Dark'; Wednesday marks last 6 p.m. Seattle sunset until March
Get breaking news alerts in the FREE FOX 13 Seattle app. Download for Apple iOS or Android. And sign up for BREAKING NEWS emails delivered straight to your inbox.
Daylight Saving Time will spring us forward on March 12, where our sunset will jump to 7:10 p.m.