SEATTLE -- A few showers this morning are drying up. This afternoon will be mostly cloudy with highs in the mid-to-upper 40s.

Saturday starts out dry with some showers -- either rain-snow or all snow -- developing to the north. The showers sink down over the rest of the area late in the day.  There could be a little snow in Seattle, but it looks like most of the snow stays north of the Seattle metro area.

The most likely spots for Saturday snow -- Everett northward, East King County and in the lee of the Olympics -- perhaps Bremerton.

Sunday looks showery -- rain showers, until late in the day and overnight when just about anyone could get some snow.  Right now, it looks like we dry up in time for Monday morning, but I can't rule out a little snow.  Most of Monday looks dry.

Tuesday & Wednesday look dry also, with highs near 50.  Showers return on Thursday.

Viewer photos of the day . . .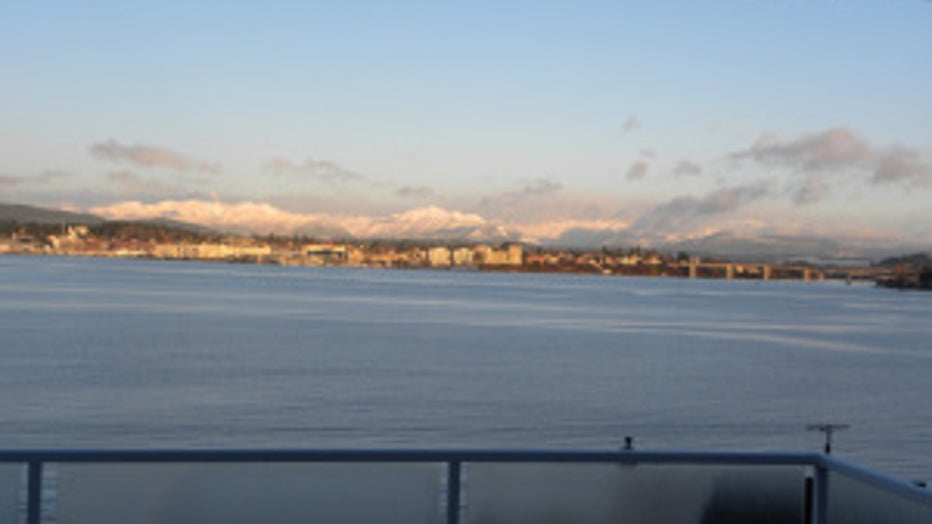 View of Bremerton & the Olympics. From the deck of Jim & Paulette in East Port Orchard.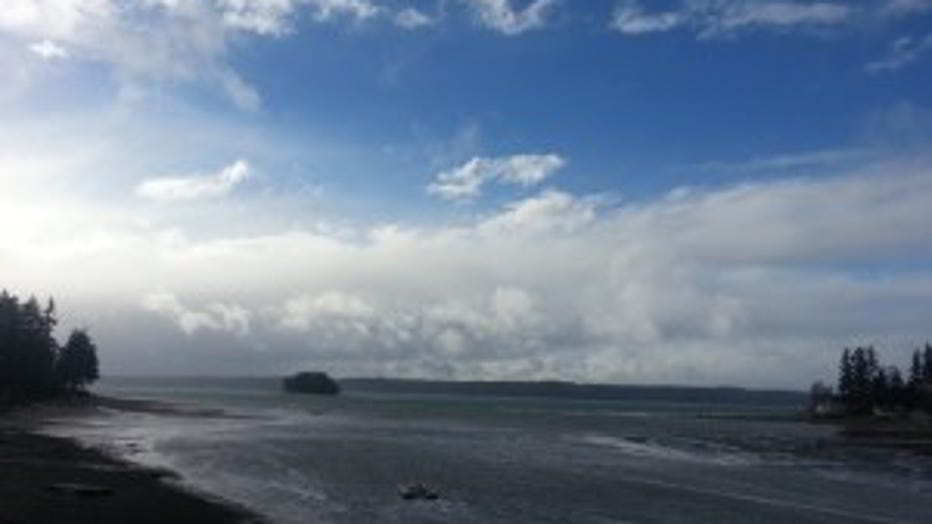 Between systems. From BJ on the Raft Island Bridge.