Seattle shootings: 'I've never seen anything more horrific, callous and cold'


SEATTLE -- The man who killed five people in Seattle sat quietly in Cafe Racer after being denied service "until the first victim stood up" to leave and then he opened fire with a .45 caliber handgun and just went "down the bar" shooting customers, Assistant Police Chief Jim Pugel said Thursday.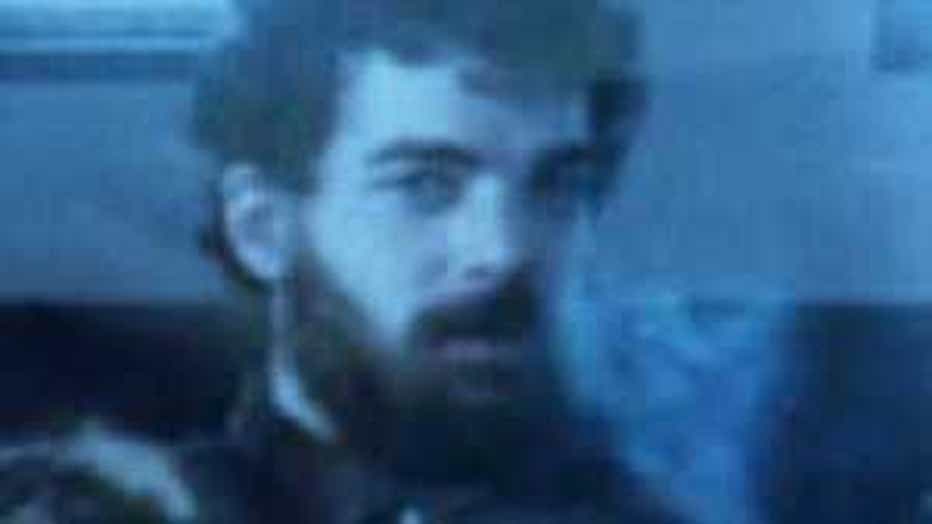 Two people in the cafe were killed immediately and two others died later at Seattle's Harborview Medical Center. The gunman — who police said had two .45 caliber handguns — later killed a woman in a carjacking near downtown Seattle Wednesday before he shot and killed himself.

"In my almost 30 years in this department, I've never seen anything more horrific, callous and cold," Deputy Police Chief Nick Metz said.

Pugel said the gunman, Ian Stawicki, 40, of Seattle, "had been kicked out once at least, possibly two times," for what police said was his "erratic behavior" and was seen on video being denied service the day of the shootings.

Pugel said there was "a hero" in the cafe who threw a stool at the gunman when he started firing, disrupting the killer long enough for at least three people to escape the cafe unharmed.

"He was able to escape and provided critical information" to police, Pugel said.



The assistant chief declined to identify the man for privacy reasons, saying "if he wants to come forward, he will."

But the Seattle Police Department later identified him by his first name, Lawrence, and provided details of an interview they conducted with the longtime Cafe Racer customer on the SPD Blotter online.

Lawrence said he was sitting in the cafe when Stawicki walked through the door just before 11 a.m. Wednesday. "Just before it happened, I was looking at . He'd just been told he was 86'd in a very polite manner."

After looking down at his cell phone, Lawrence said, he heard a "pop, pop, and people scrambling. I couldn't make sense of it. I didn't expect the gun to be that quiet."

As Stawicki fired, Lawrence grabbed a bar stool and threw it at Stawicki. "I just threw the frigging stool at him, legs first," Lawrence said. "My brother died in the World Trade Center. I promised myself I would never hide under a table."

Stawicki "looked at me like he didn't at all," Lawrence said. "He just moved towards the rear of the bar instead of dealing with me at all, and I just brushed past him. He was on a mission to kill my friends.

"I wasn't a hero," Lawrence said, noting that a cafe employee who was wounded in the shooting was able to call 911. "He's the hero."

Lawrence said he's just trying to recover from the tragic events. "Yesterday I was all adrenaline," he said. "Today, my friends are dead. I'm just grieving right now."

Lawrence said he's not ready to do interviews with the press and asked for privacy as he grieves for his friends.

Pugel said that when the gunman completed the shooting, "he puts his guns away, takes a hat from one of the victims and walks out."

A Seattle police statement said Stawicki shot several of the people in the cafe "at close range, execution-style."

"This is completely senseless," Pugel said of the shooting, adding that the Stawicki contacted a friend later, the friend said "he was talking nonsense — he was making no sense at all."

The Seattle Times reported that the man's brother, Andrew Stawicki, 29, of Ellensburg, said in an interview that his brother was mentally ill.

"It's no surprise to me this happened. We could see this coming," the brother was quoted as saying. "Nothing good is going to come with that much anger inside of you."

Ian Stawicki fled the cafe on foot, and about a half-hour later, he approached a woman in a parking lot in the First Hill area, near downtown Seattle, pistol-whipped her, shot her in the head and stole her car, police said. The car was found later abandoned in West Seattle.

The victims who died in the cafe shooting have been identified as Drew Keriakedes and Joe Albanese, who were members of the cafe's house band, God's Favorite Beefcake, and Kimberly Layfield and Don Largen.

The victim in the downtown shooting was identified as Gloria Koch-Leonidas, 52, a mother of two from Bellevue who worked at the Electrical Reps West company in Seattle.

A few hours after the parking lot shooting, while police were searching in southwest Seattle, an officer saw a man believed to be the suspect and called for backup.

"The suspect saw the officers coming," Seattle police Deputy Chief Nick Metz said later. "The suspect then placed a firearm that he was holding to his head and fired one round."

Police did not know initially that the same man had committed both crimes, and said they only discovered a connection later when they found evidence linking Stawicki to both crime scenes.

"I'm glad that they caught him, and what happened, still, it's just horrible it happened right there," said West Seattle resident Vanessa Zapata.

It was not known what led to the shooting at the cafe in northeast Seattle, although witnesses said Stawicki had been kicked out of the cafe earlier in the day. Each of the victims, all in their 40s, was shot in the head.

Henry Stawicki, a cousin of the gunman, said, "My heart goes out to everybody, his parents, my parents — we're all related to him, we all love him."

Henry said he hadn't spoken to his cousin in a couple of months, and that all he knew about him was that he was unemployed. "This is just awful for everybody, I don't even know what to think about it."

Matt Vanway, a regular at the café, said he can't believe someone could do something so violent in such a peaceful place.

"I've sat on those stools many times, and the fate of these people I used to know, it's just heartbreaking. I don't know what is going to become of this community," Vanway said.

The five slayings Wednesday bring the murder total in Seattle this year to 21 — the total for all of 2011.

"We had two tragic shootings today that have shaken this city," Seattle Mayor Mike McGinn said at a news conference. "We will be working with police to give them the tools" needed to curb violence and "focus on laws that make it too easy for people to obtain guns."

He said the public must also help by reporting suspicious activity.

At a previously scheduled community meeting Wednesday night, Seattle residents concerned about gun violence turned out to question the mayor and police officials about what is being done to try to stop the shootings.

"If violence is a disease, our city is infected," said Paul Patu, of the city's Youth Violence Prevention Council. "When old people are afraid of young people, something is wrong. We have to commit to getting to know each other and stop being strangers."

Police Deputy Chief Nick Metz said, "Are we doing enough to stop this violence? I don't think we are. That's why we are here to get ideas from the community. There must be something we are missing."

Some in the crowd were just plain angry with police, and the meeting turned into a shouting match at one point.

McGinn said the city is committed to devoting whatever resources are necessary to fight the skyrocketing problem of gun violence.

"We will take whatever steps are necessary to stop this gun violence and bring those breaking the law to justice," the mayor said.

Washington State Patrol released documents Thursday afternoon that showed that Ian Stawicki had conceal and carry permits for three .45 caliber handguns and three 9mm handguns. In November 1989, he was stopped by police and cited for carrying a knife.

The documents also state that Ian Stawicki was arrested for domestic assault in February 2008, but his girlfriend at the time later retracted her statements that he had assaulted her.